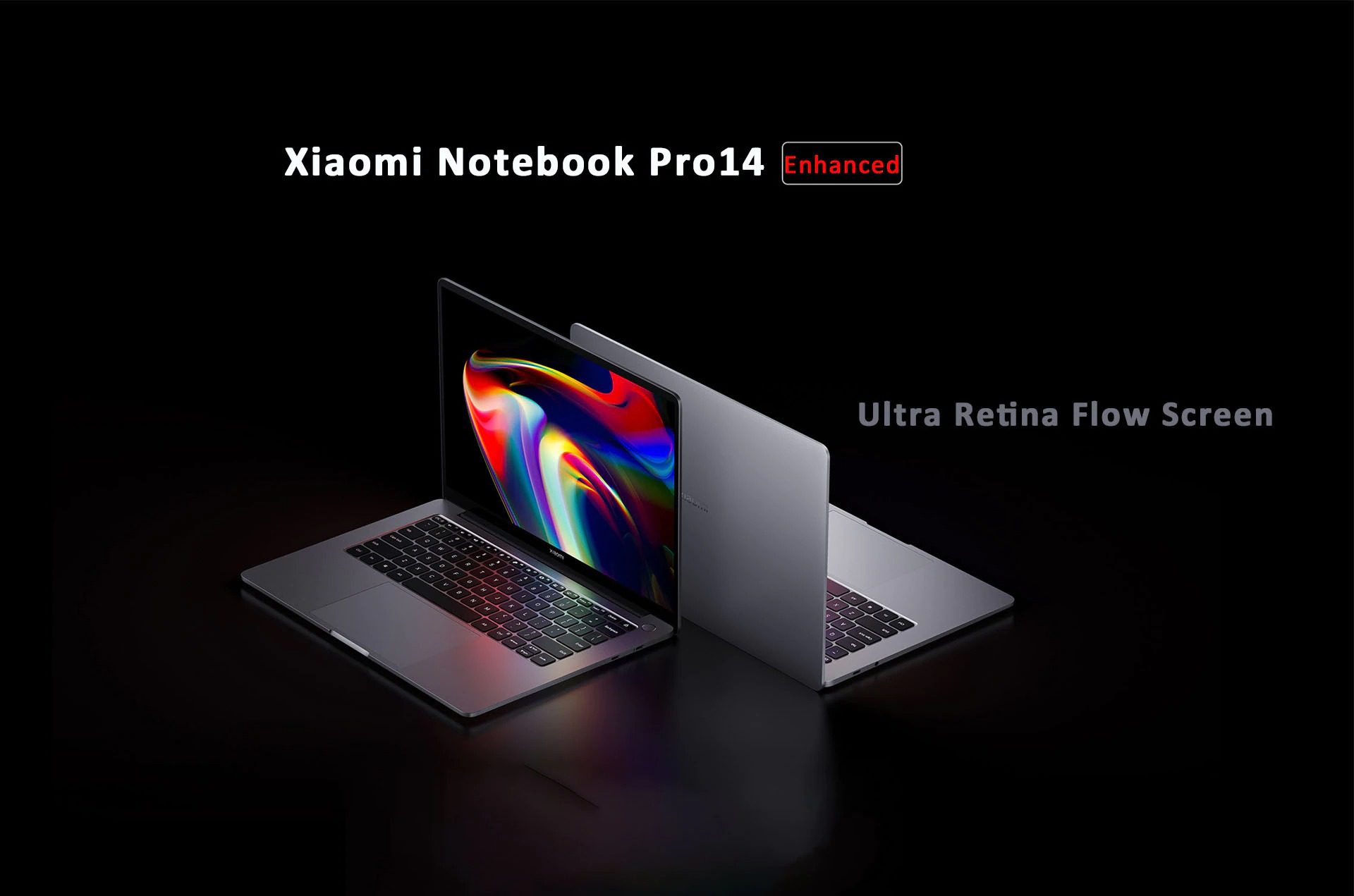 Super retinal flow rate screen. Screen awakens sensory horizons
The resolution is matched with the high refresh rate to bring the framed and silky blockbuster picture quality, and the dedicated ICC color calibration file is created to elevate the screen to a new level of professionalism.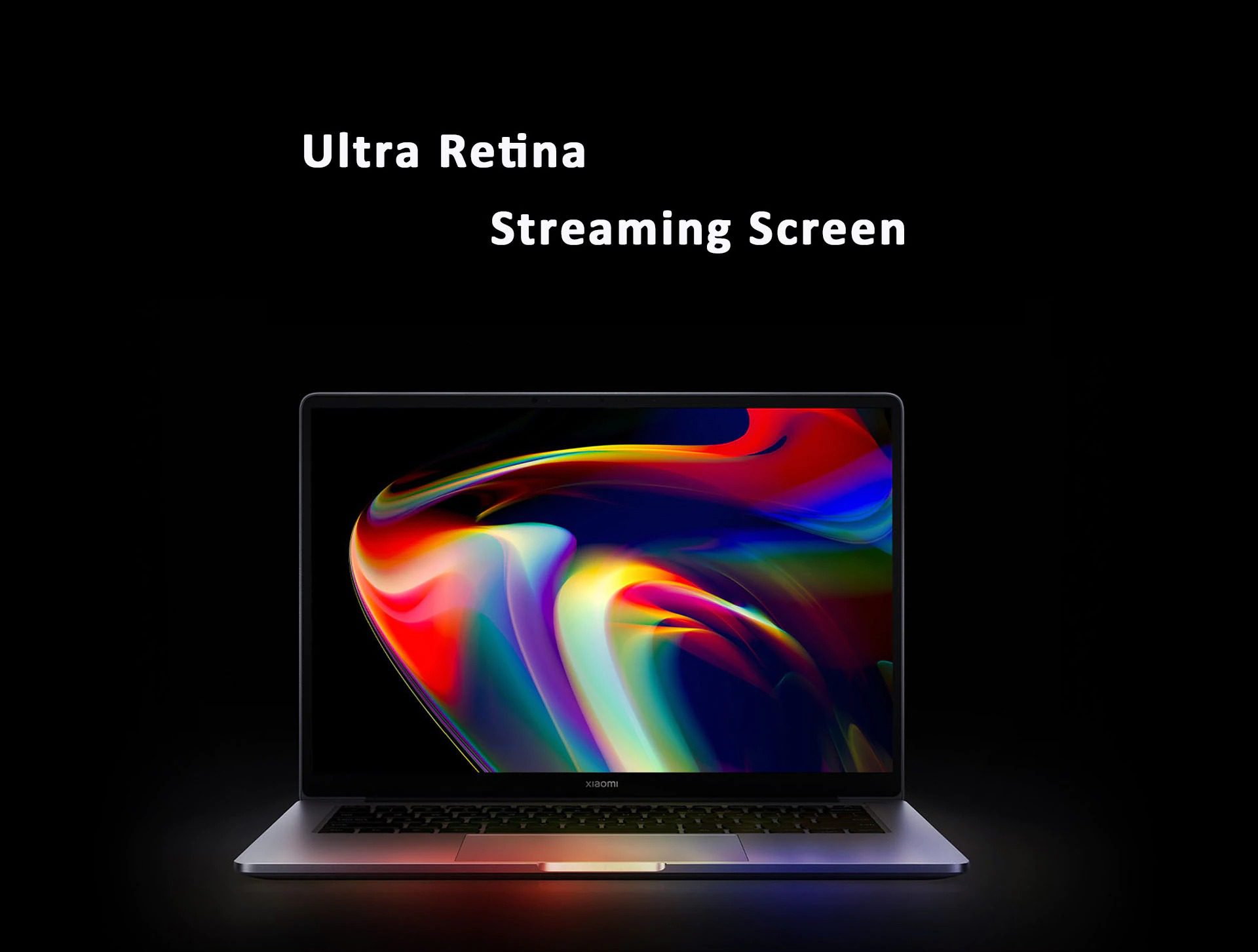 2.5K super retina screen
2560 x 1600 high resolution
216 PPI super clear display
300 nits, display brightness
100% sRGB high color gamut120Hz Flow rate screen
Silky refreshes what you see3 levels of frame rate can be switched as desired. Always experience invigorating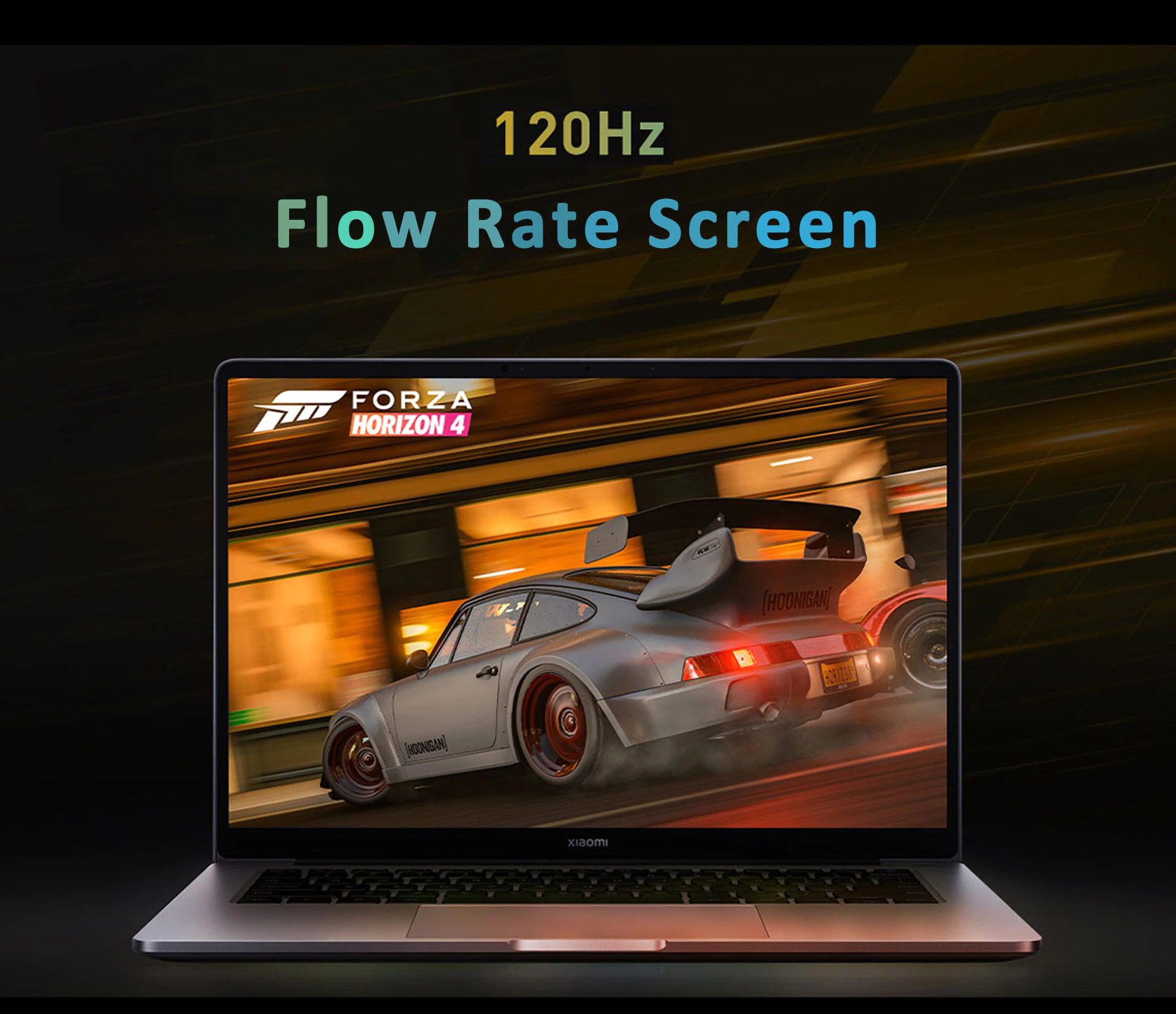 60Hz balanced power saving
90Hz silky experience
120Hz enjoyable gaming
Accurate adjustments one by one, Have a dedicated ICC file, A good screen is different.
AE≈1.5
Professional level indicator color accuracy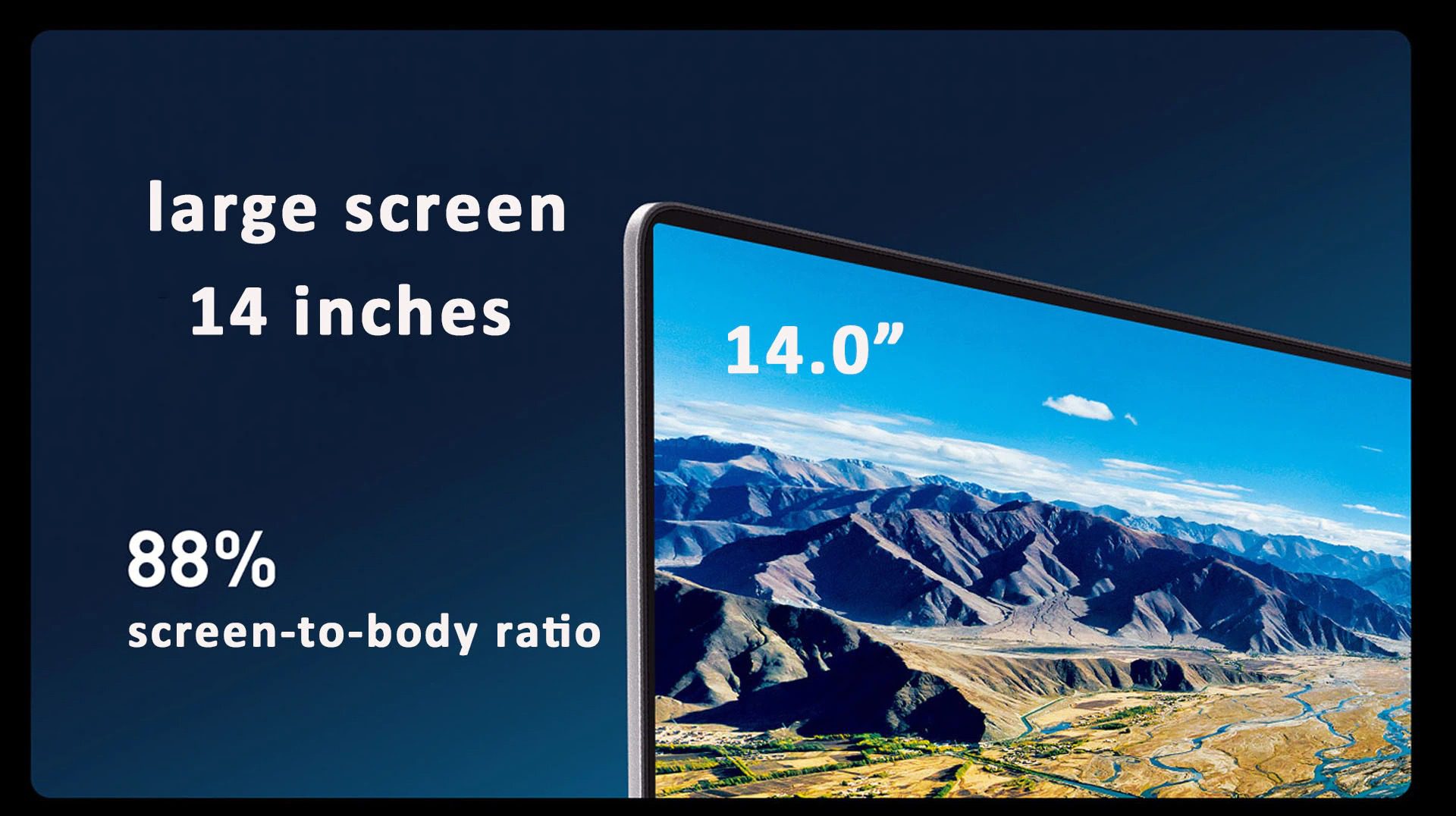 The same 14 inches, Different full screen
88%
Screen-to-body ratio16:10 Fully fit mirror screen
Corning Gorilla Glass is compressive and abrasion resistant
16:10 Golden screen ratio
Tut Rheinland Low Blue Light Certification
Low blue light is friendly to the eyes
DC dimming
No video flashing, more comfortable to watch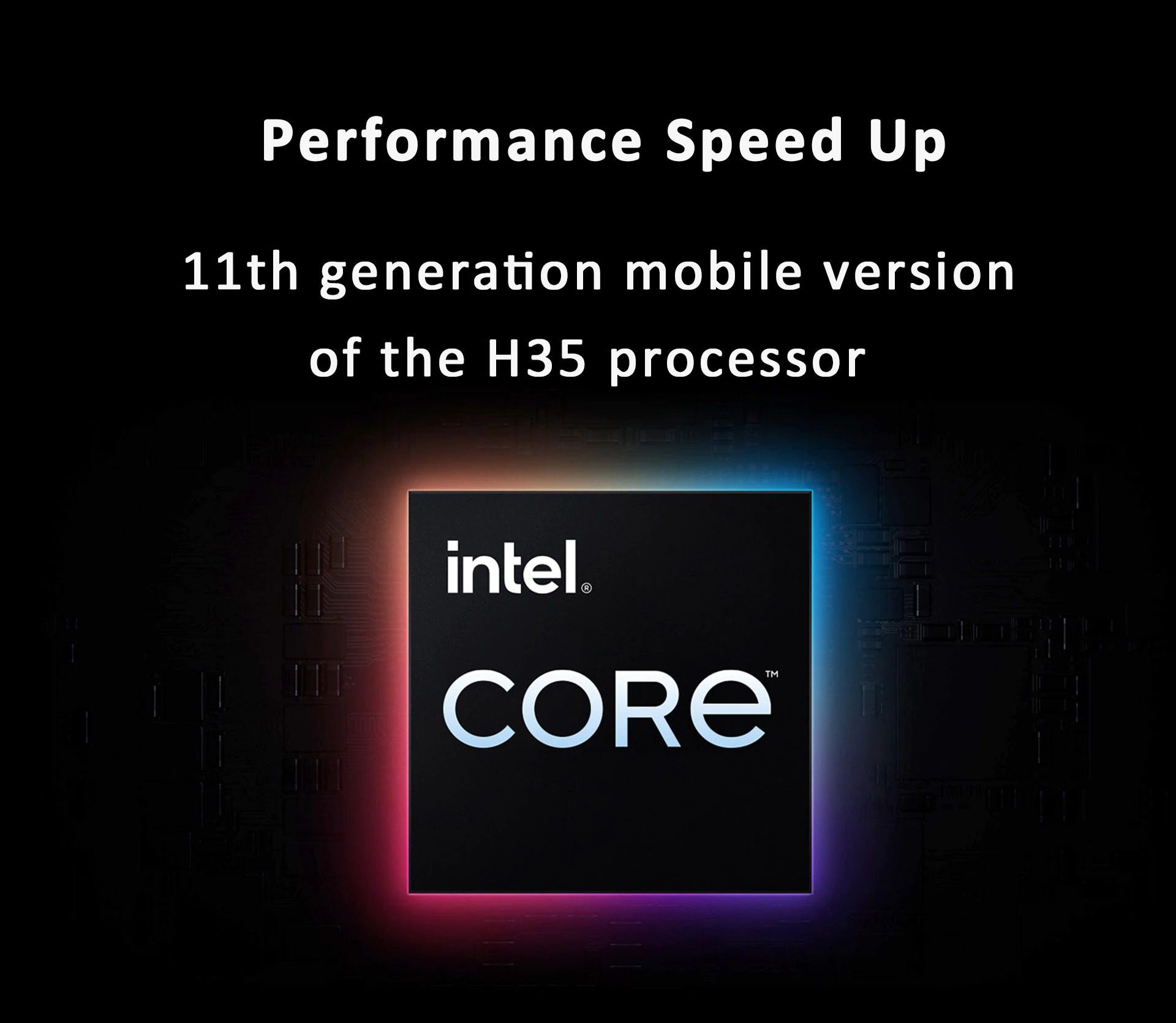 Light sensor
Automatically adjust the brightness of the on-screen keyboardSpeed up performance, Power leap again
Optional 11-generation high-performance mobile version of the H35 processor, independent graphics card releases surging kinetic energy, efficient heat dissipation assistance, multi-tasking, mainstream games, easy and smooth, even in big scenes, it can also be unique.11th generation Intel Core i7-11390H/ i5-11320H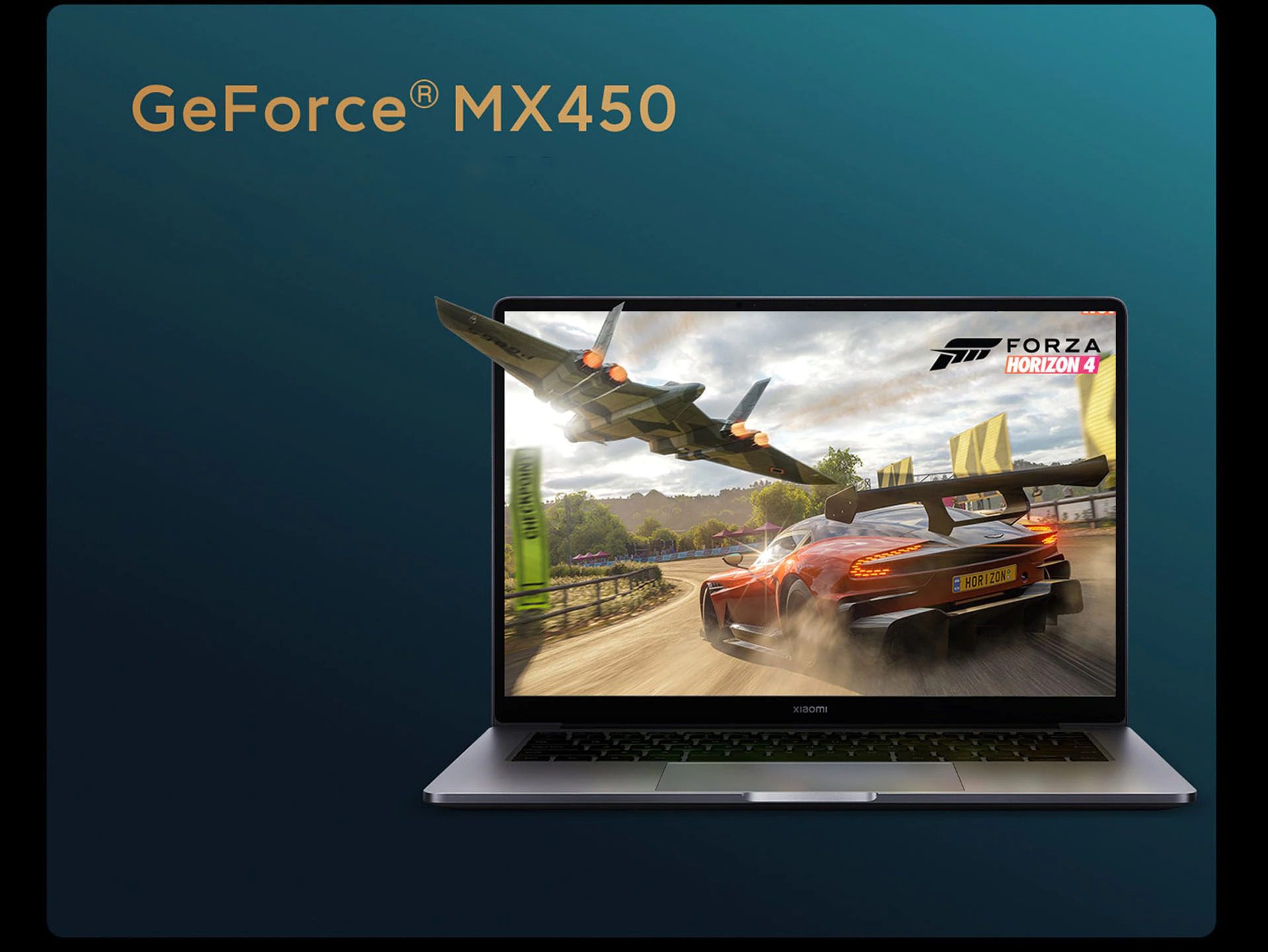 10nm process technology 4 cores 8 threads
5.0GHz highest turbo frequency
35W full blood power consumptionGeForce MX450 discrete graphics
Innovative Turing architecture,
Break through high energy.
PCle 4.0
Double bandwidth*, full speed outputBrand new hurricane cooling system
Stable heat dissipation
Let you perform supernormally.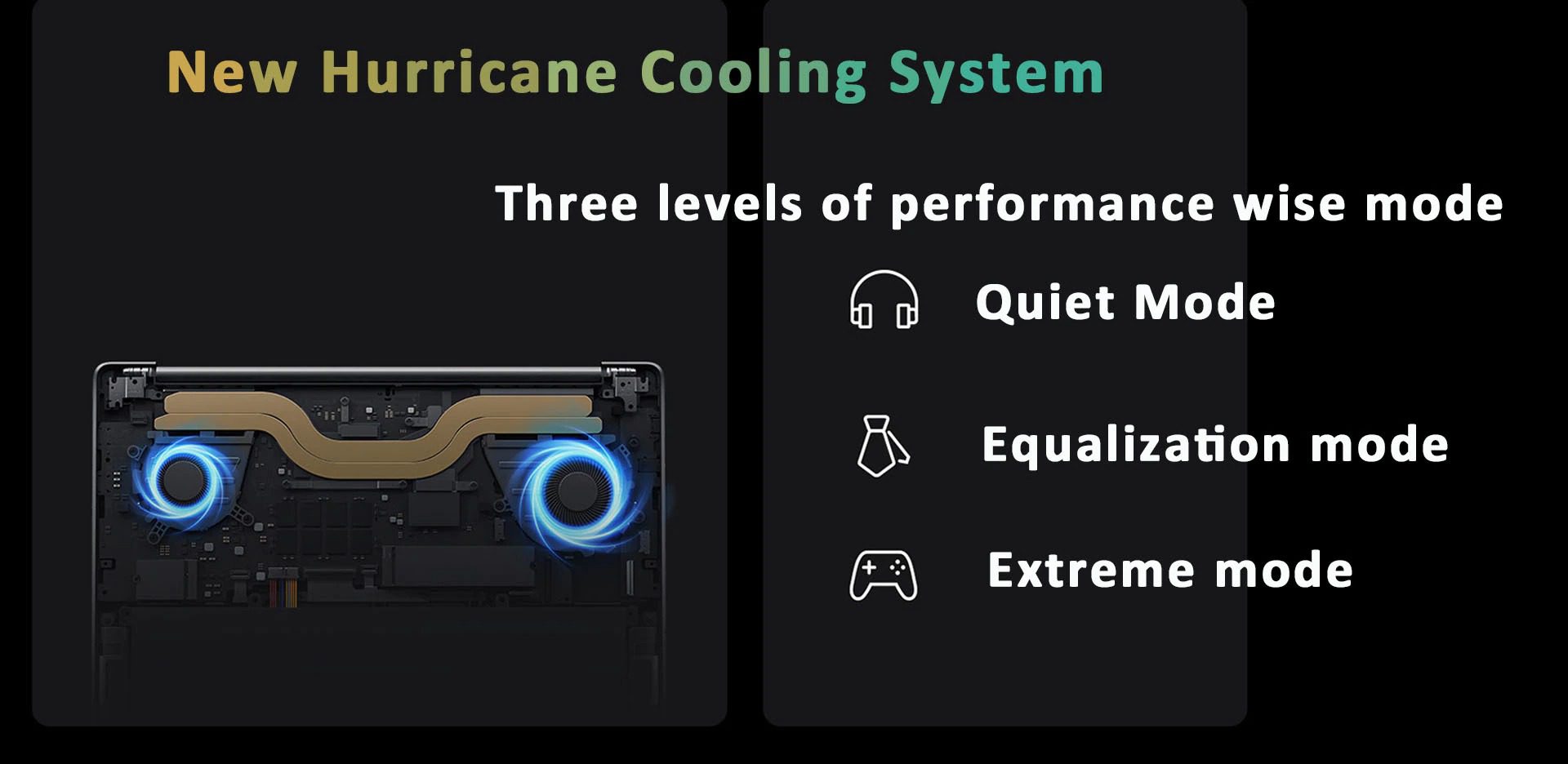 3-speed performance smart selection mode*
Quiet mode, immersive audio and video
Balanced mode, efficient office
Speed mode, professional game softwar16GB DDR4 dual channel
512GB PCIe High-speed storageBrand new design, The texture can be seen everywhere
The curve with unique technological beauty is integrated into the thin and light body design, the lines and arcs are balanced and the mirror logo design is added, which is simple, exquisite and light.Ultrathin, beyond imagination.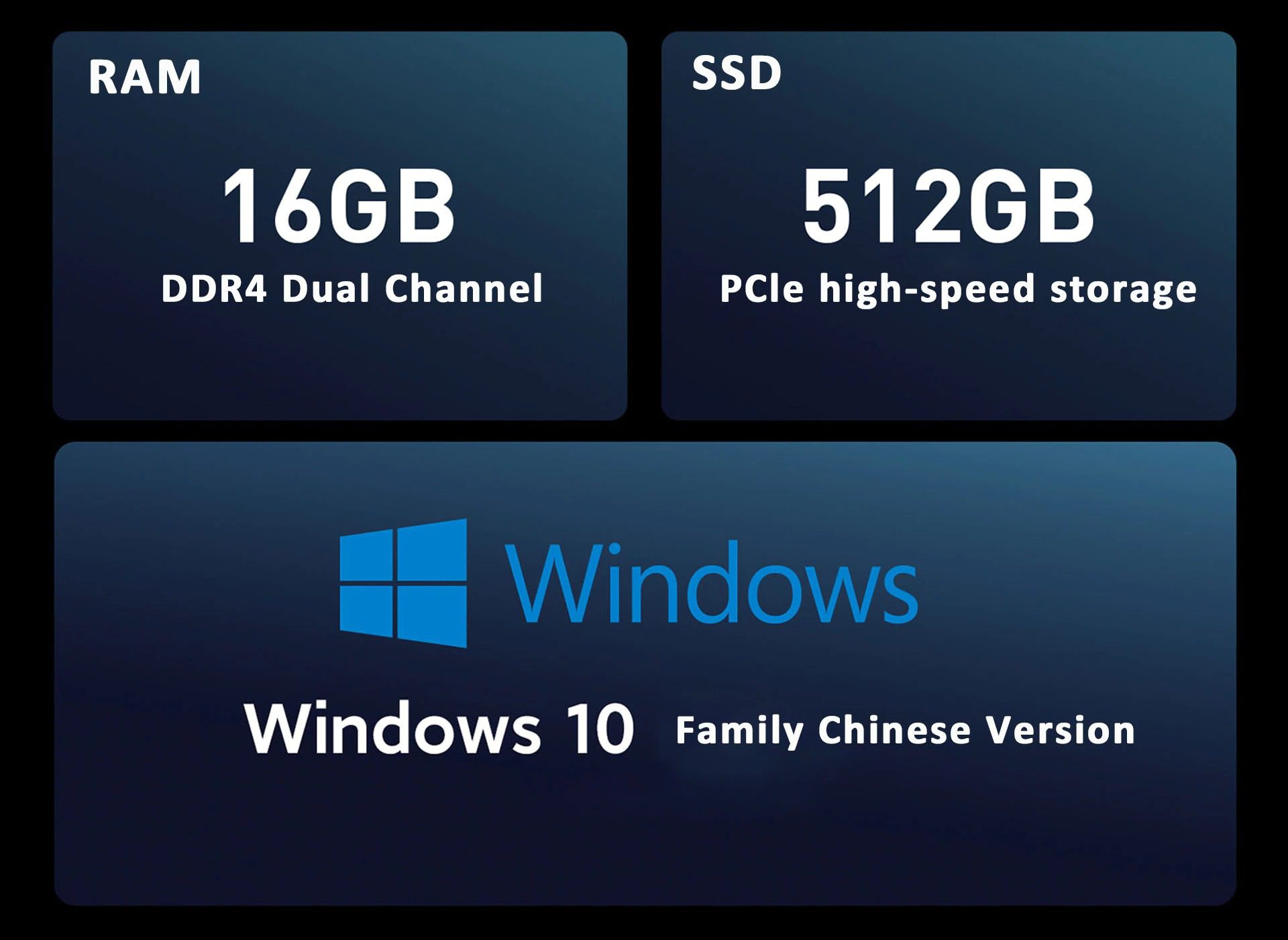 About 1.5Kg
As thin as about 15.6mmFast experience, can be cooler
The Thunderbolt 4 interface integrates fast charging, BUCK-BOOST, data and video transmission and other functions into one*, with a full-size keyboard, invigorating Wi-Fi6, high-definition camera… all of them are bonus items.Thunderbolt 4, Dual USB-C Efficient new standardWi-Fi 6 The speed is faster and the efficiency is higher.Full-size keyboard. Large touchpad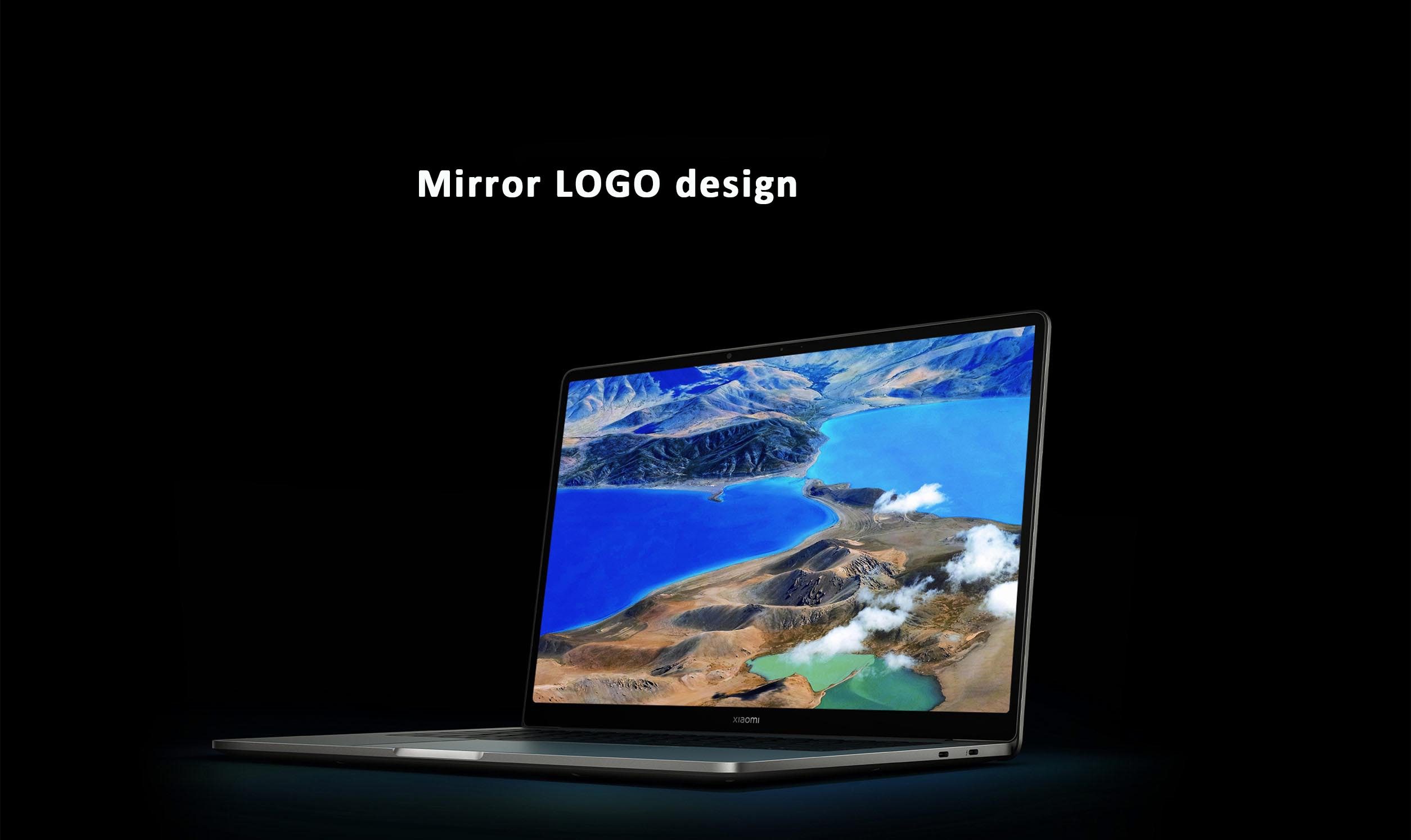 Life span of 5 million percussion
0.3mm hyperboloid keycap
3 levels adjustable backlight
Light sensor, automatically adjust the keyboard backlight
1.5mm high keystrokeFingerprint power,One-key power-on and unlockcamera- Video call, online classsound- Professional DTS stereo sound100W fast charge in seconds, Recharge up to 50% in 37 minutes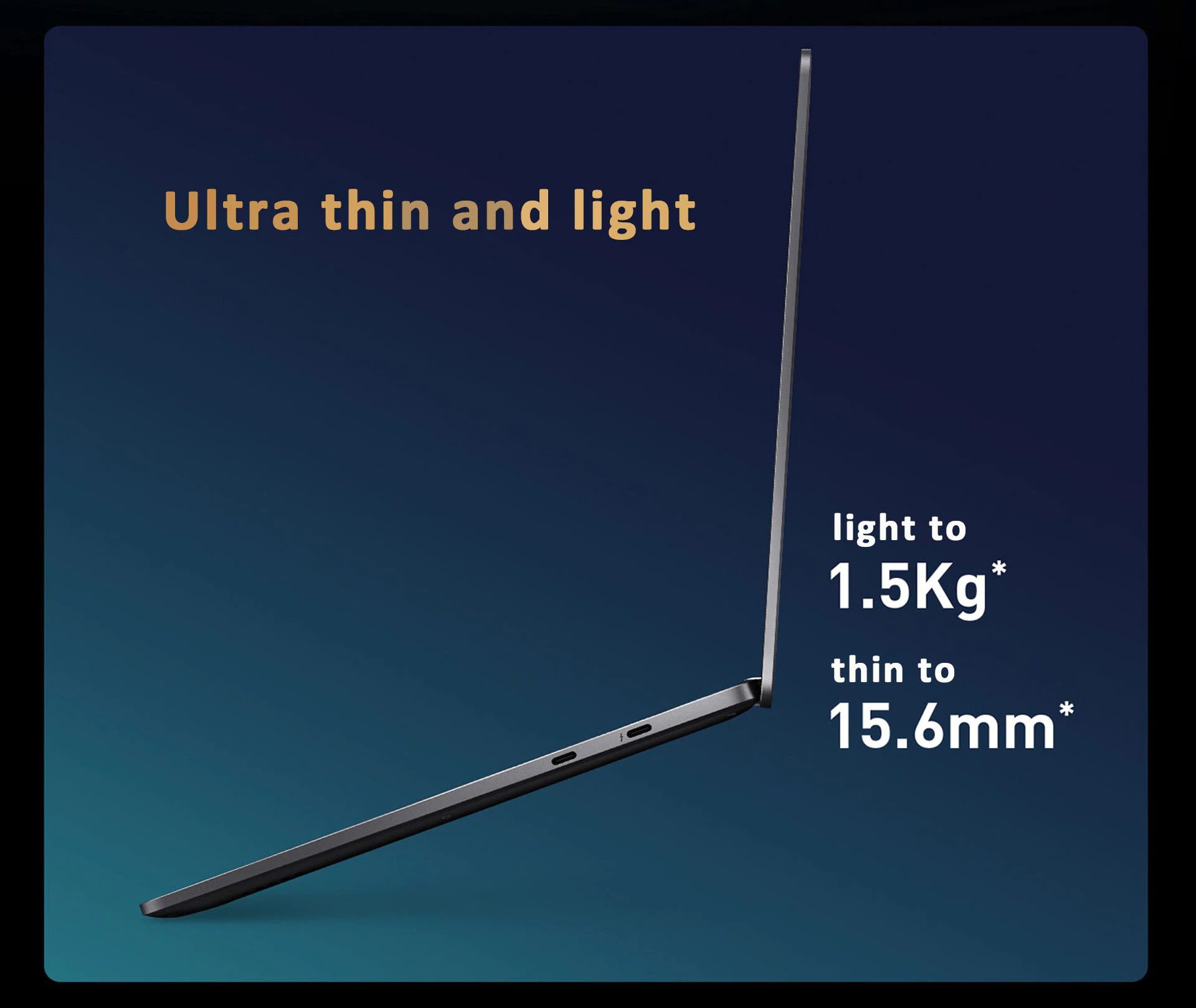 56Whr battery capacity*
11hours*local video playbackMIUI+Beta, Collaboration between mobile and computer
Notification relay. Mobile phone notification to view on the computer
Apply relay. The application opened by the mobile phone, and then used by the computer
Word relay. Copy text from mobile phone, paste directly from computer
Picture relay. Take pictures and screenshots on mobile phones, display them on the computer in real time, drag and drop to upload