Samsung AKG Type-C Earphones (3 Month Warranty)
S21 ,s21 plus,s21 ultra ,s20,s20 ultra, note 20,note 20 ultra supported and all type c phone
Get undistorted sound with great detail.
Natural sound, masterfully tuned. Hear details you didn't hear before from the clear and finely tuned sound.
Sleek design with metal body with fabric cable in black.
True to sound. A breakthrough in sound engineering. Samsung has collaborated with AKG's internationally-renowned expert acoustic engineers to develop fully immersive earphones for the ultimate distortion-free listening experience.
Tangle-free design. Let your music flow freely. Its in-ear headphones are housed in a premium, sleek metal finish and feature tangle-free fabric cable for greater manageability and ease of use, so you can listen to your favorite music without the distraction of messy wiring.
Get the in-studio audio experience wherever you listen
Enjoy undistorted, studio-quality audio. The Samsung Type-C Earphones are constructed to truly separate left and right signals up to 10 times better than 3.5mm headphones. And the built-in DAC enhances the quality of what you listen to, so your playlist comes to life as the artist intended.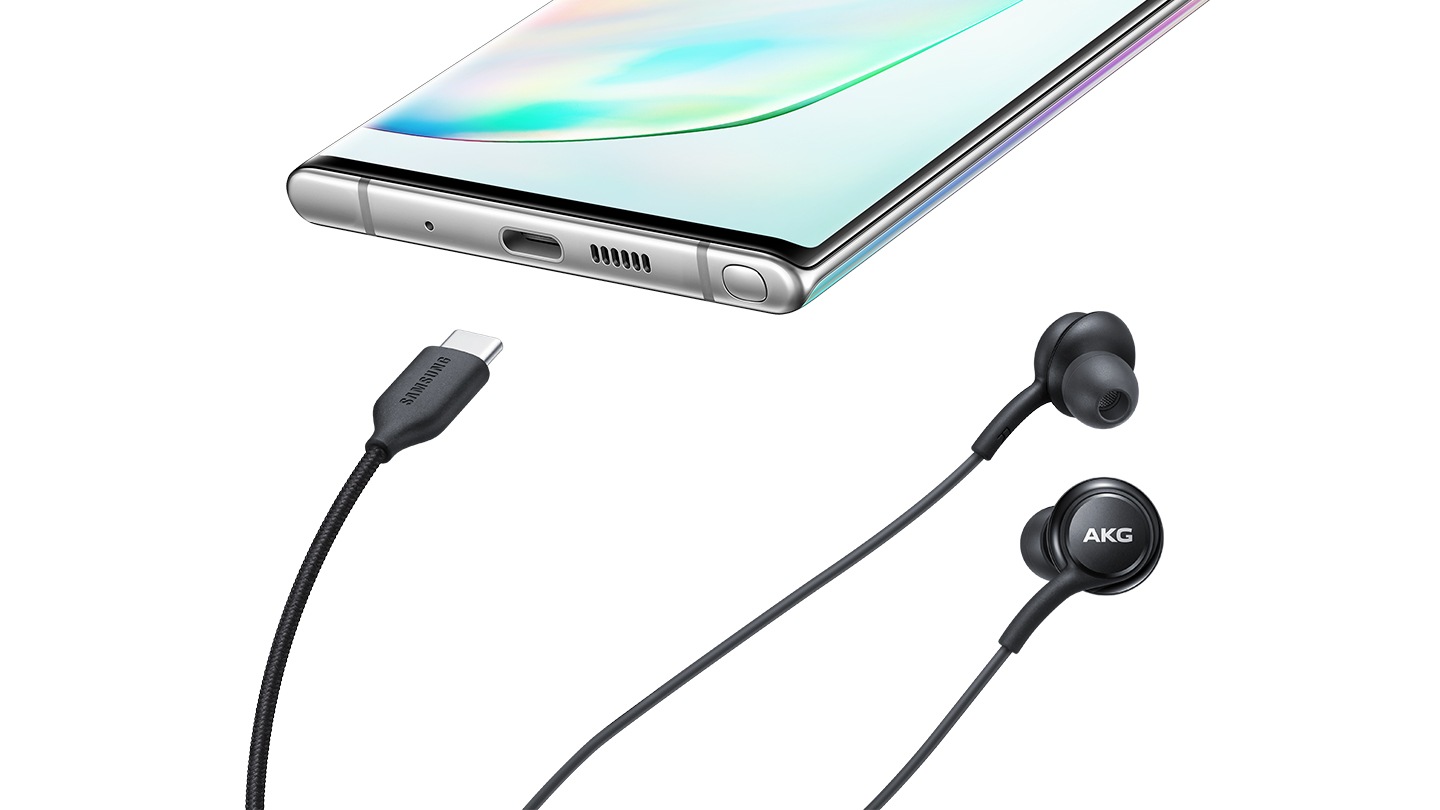 Balanced sound that's music to your ears
Made with 2-way speakers, the Samsung Type-C Earphones offer rich audio that comes through clear and balanced. The technology is tuned by AKG, so you get pro-grade sound quality.
Designed for easy, comfortable listening
Crafted with lightweight materials, each earbud is designed to sit comfortably in your ears so you can tune out the world with your music — just choose from the included eartip options to get the right fit. And the fabric cable prevents the earphones from getting tangled up in your bag or pocket.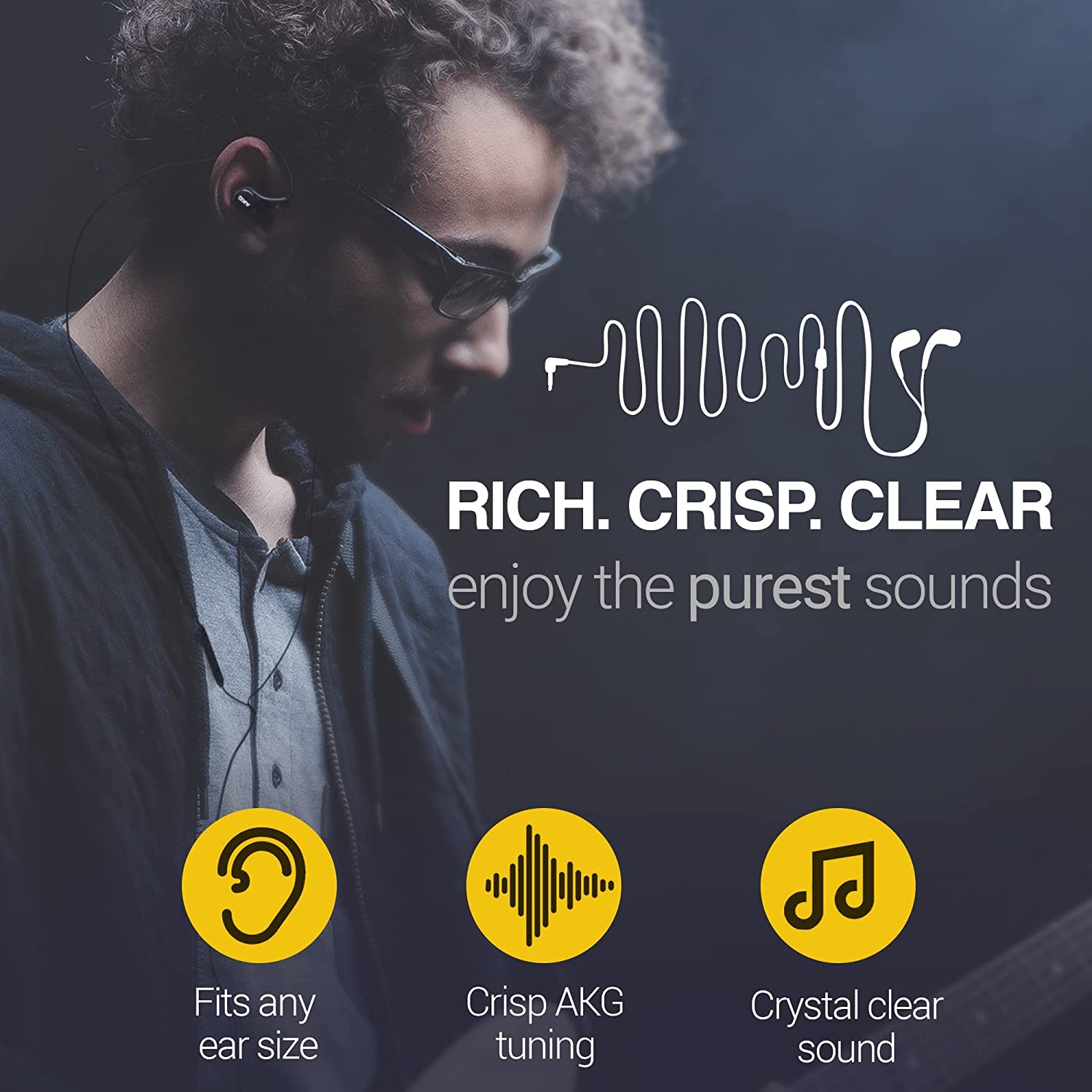 *Samsung Type-C Earphones are compatible with Samsung Galaxy Fold and all Samsung mobile devices which do not have a 3.5mm jack (e.g. Galaxy Note10, Tab S6, etc.)*The FM radio capability on Galaxy A90 5G, A80 phones or other Galaxy phones purchased in Korea may not work with Samsung Type-C Earphones.