Smaller Size Yet Bigger Power
Each earbud is smaller than a coin and lighter than paper. The ergonomically designed ultra-lightweight shape perfectly fits the ears and eases discomfort for long wear. The low consumption ensures up to 5 hours of playtime per charge and 20 hours in total with the charging case. From day to night, your favorite morning radio to your sleep song, Soundpeats Mini will always be there for you

Smart Battery Indicator
Check the battery indicator as look at the traffic light. The green light stands for 50% – 100 % battery life. The yellow light stands for 10% – 49% battery life. The red light is warning you that your battery life has been dropped under 10%.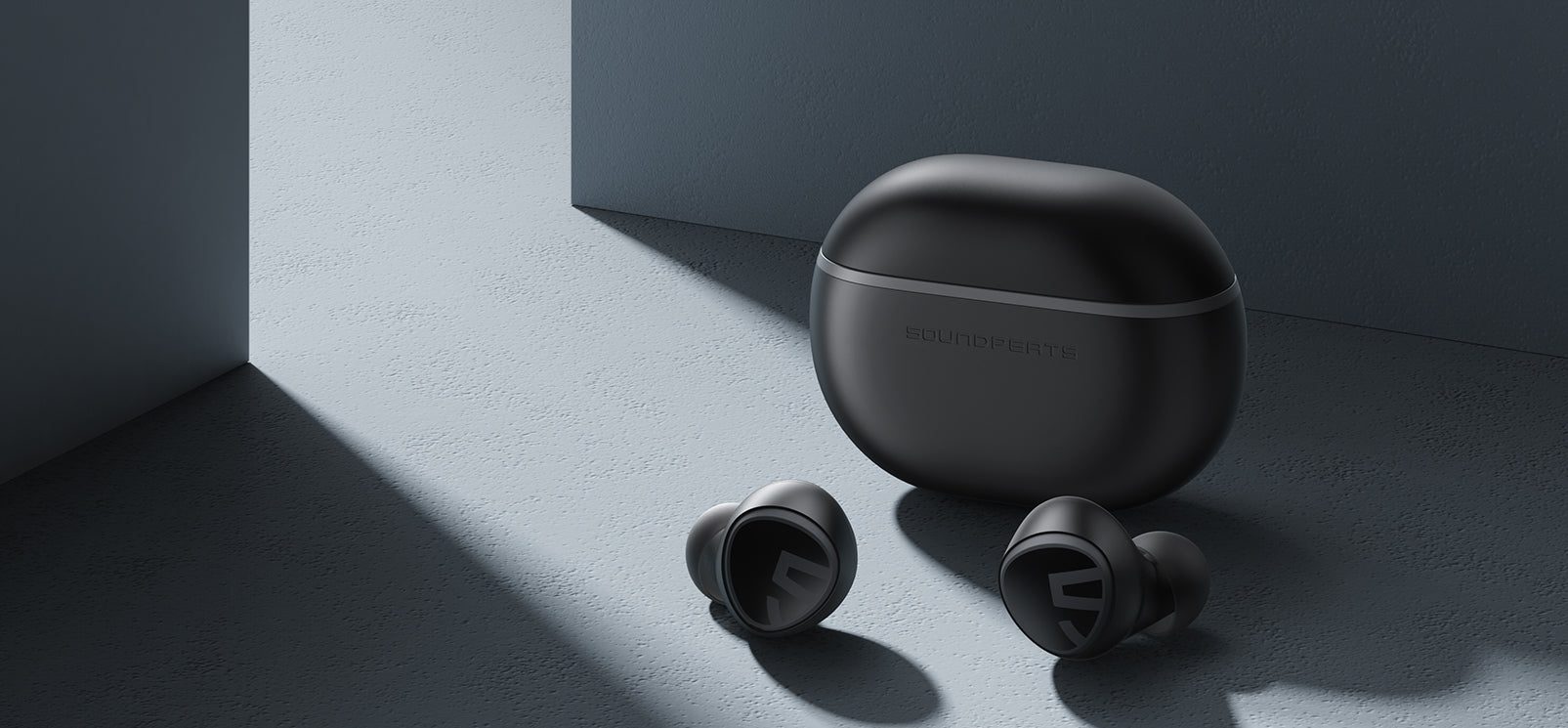 Enjoyable Sound & Sports Earbuds
A finely tuned speaker streams crisp sound that can let you enjoy the moment. The IPX5-rated keeps the beat going even with little rains or sweat. Feel free to sweat in the gym or singing' in the Rain!
Easy Operation
Sensitive touch control puts everything under your fingertips, making everything easier. From controlling the playlist to making a call, you don't need to take out your phone anymore. The seamless connection also allows you to enjoy music with either single or twin earbuds freely.