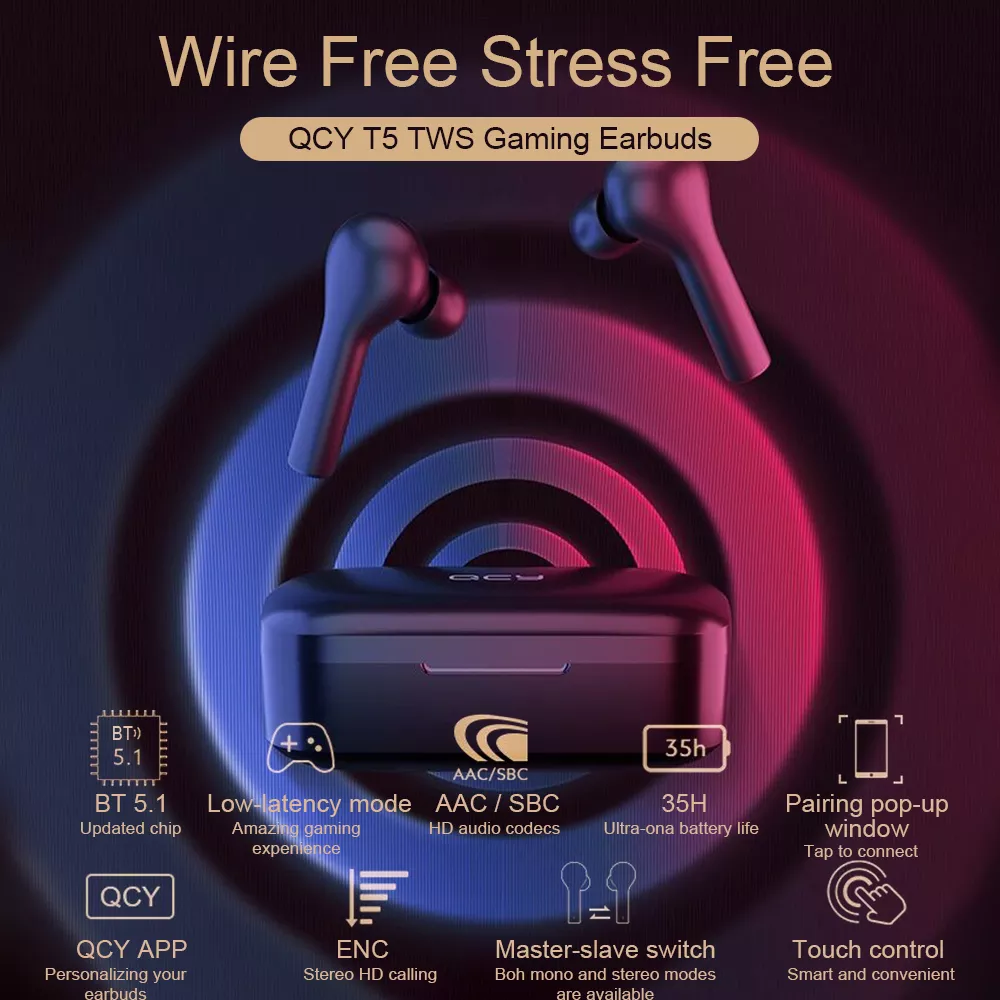 TWS BT5.1 Headphones: Wireless Double ear design, left and right ear canals are separated. You can use the headset only or as a pair. The latest BT 5.1 features high data transfer speed, stable connection and low power consumption.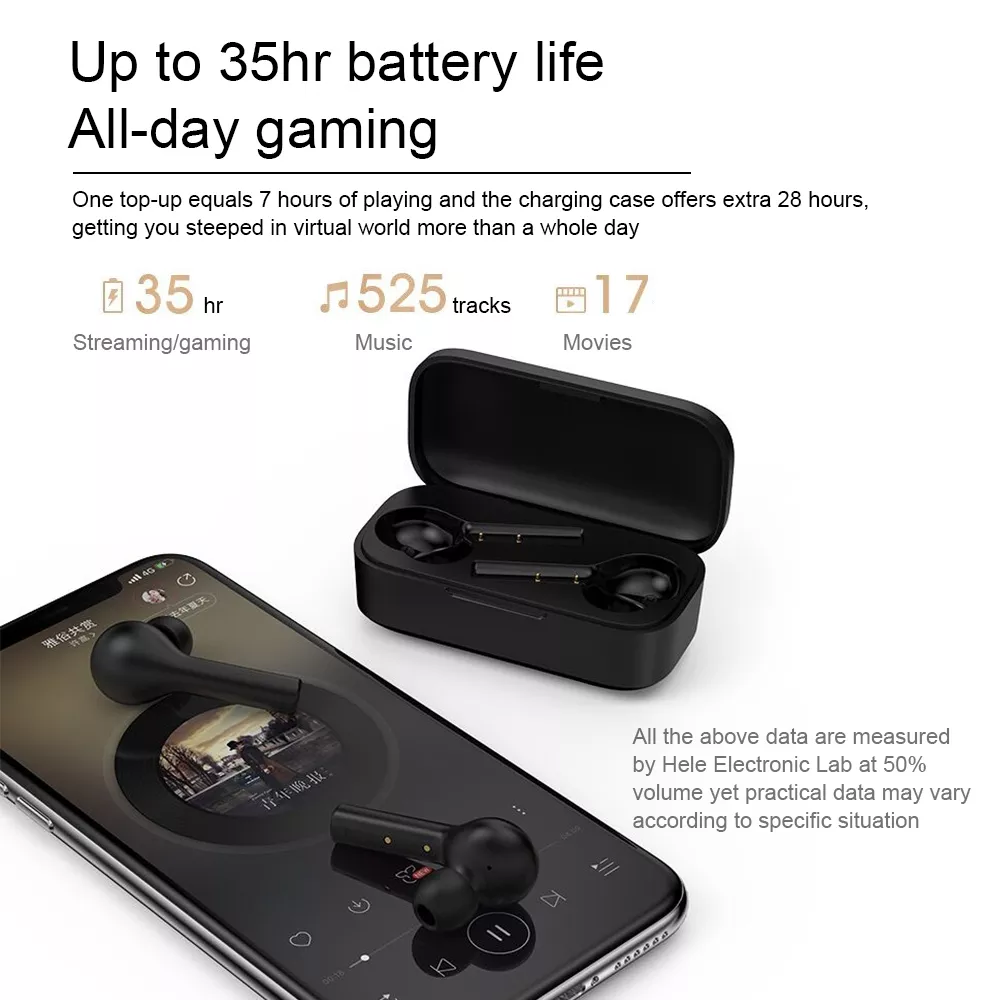 Quick install popover: Make sure both QCY and BT phone apps are active. When the earbuds are taken out of the charging box, they will automatically enter the pairing state, a pop-up window appears on the smartphone interface, just a tap and pairing is done.
Long Battery Life: 40mAh battery in each headphone ensures 7 hours of music playback time. Charged automatically in a 380mAh charging box which allows charging dual headsets for about 4 times. Supports up to 35 hours of total play time.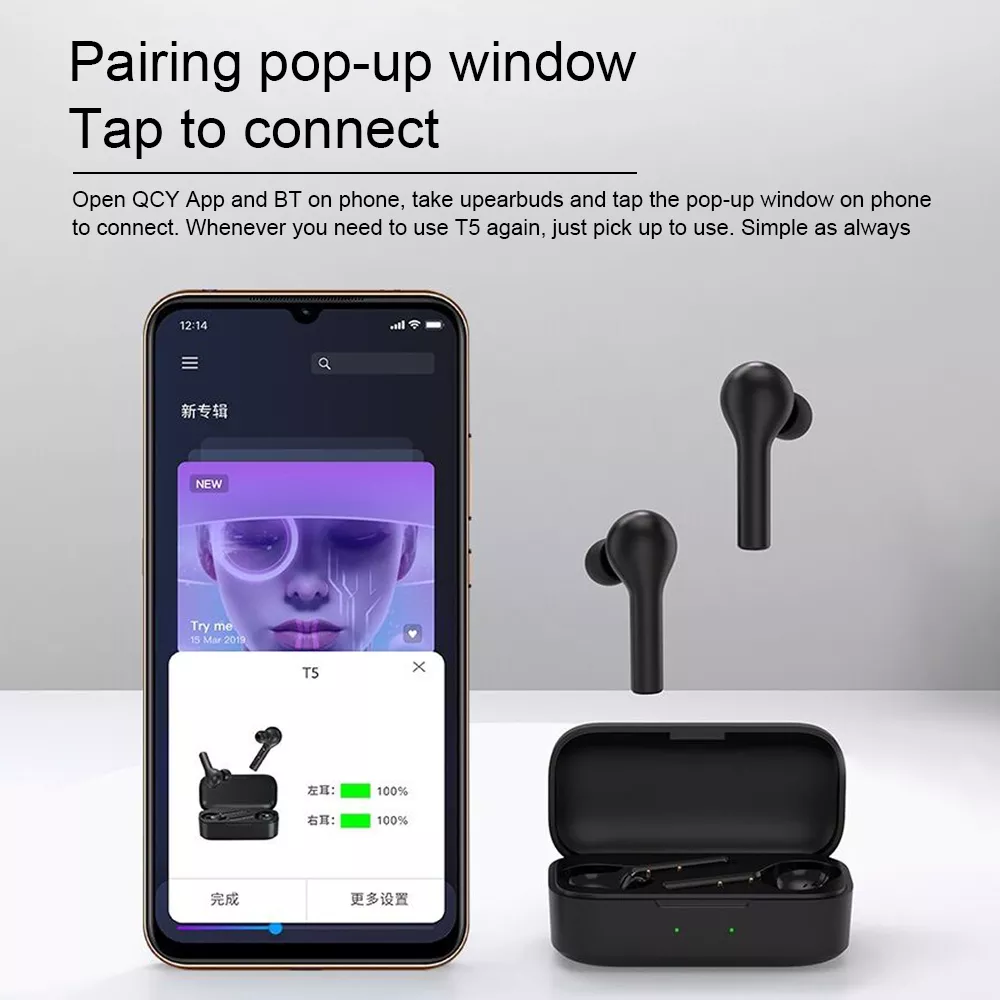 Hands-free with dual microphones: packed with advanced audio ENC technology, the BT5.1 chip delivers noise-free calls and immersive music. Built-in microphones in both earbuds produce clearer and more real speech in stereo mode.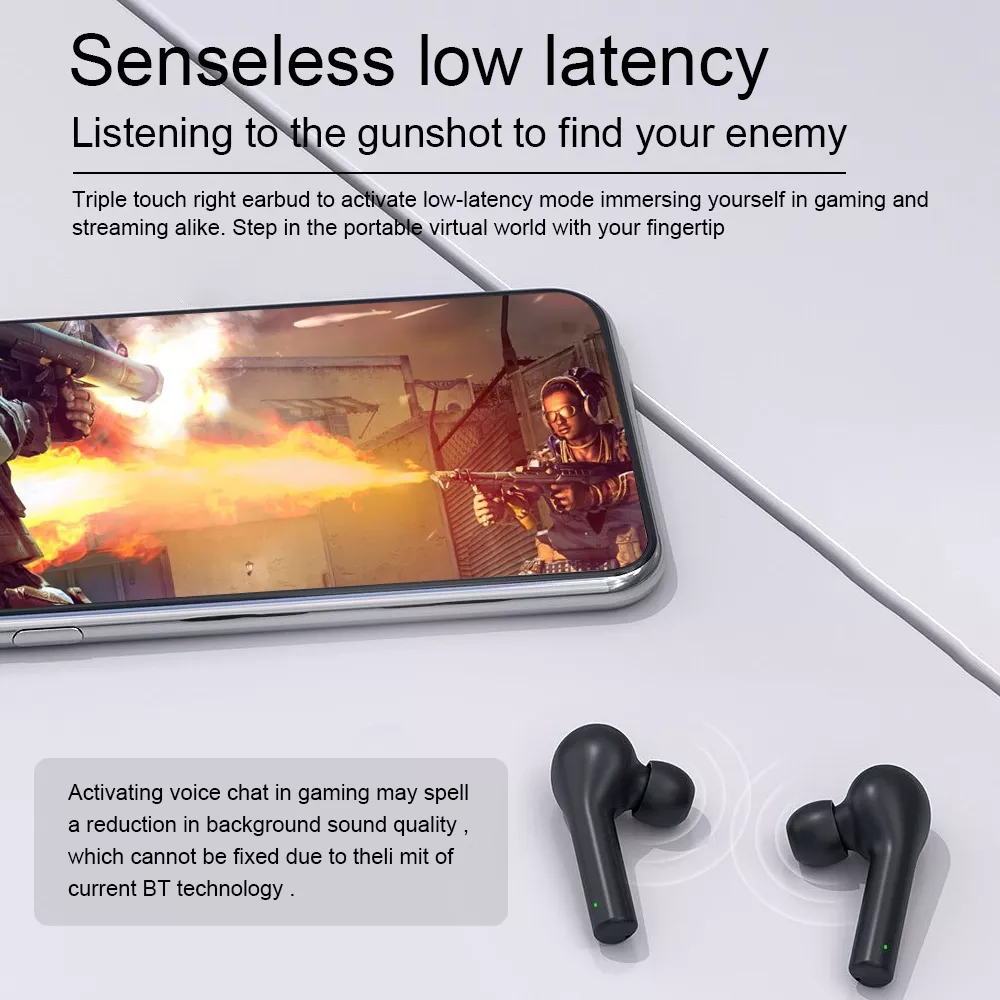 Excellent sound quality: Supporting SBC+AAC professional audio patch technology, T5 restores the original dynamic taste, captures every sound detail, gives the song a passionate feeling, thereby immersing you in the world of music.