Open-Ear Comfort : Haylou BC01 bone conduction sound, comfortable sports wearing experience, healthier ear canal(Use bone conduction technology to receive speech, close to the bone, and the sound wave directly transmits to the auditory nerve through the bone)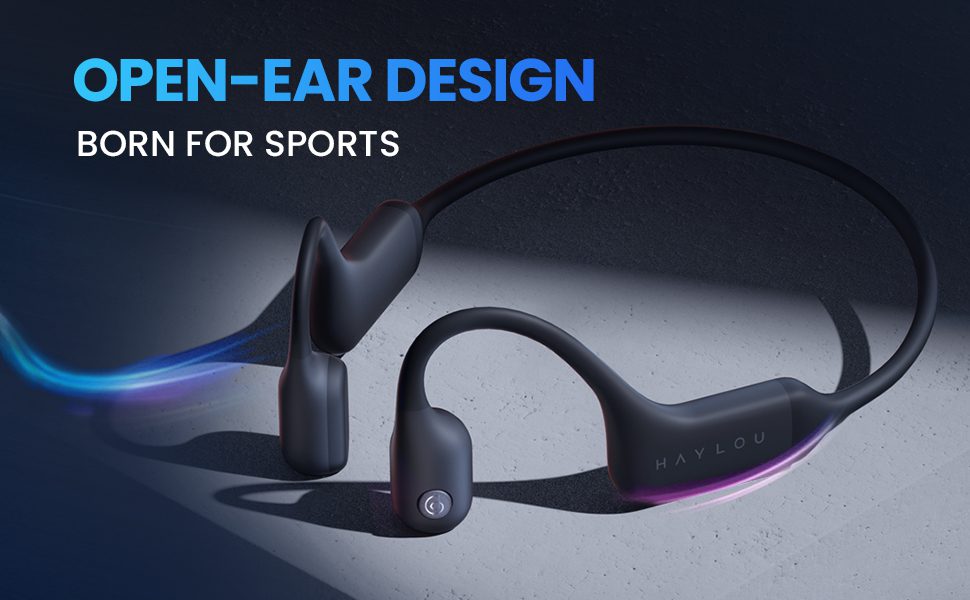 Safety & Connection : Stay aware and motivated through any workout with our advanced bone conduction technology. Haylou delivers quality audio while leaving your eardrums open to surroundings for ultimate safety.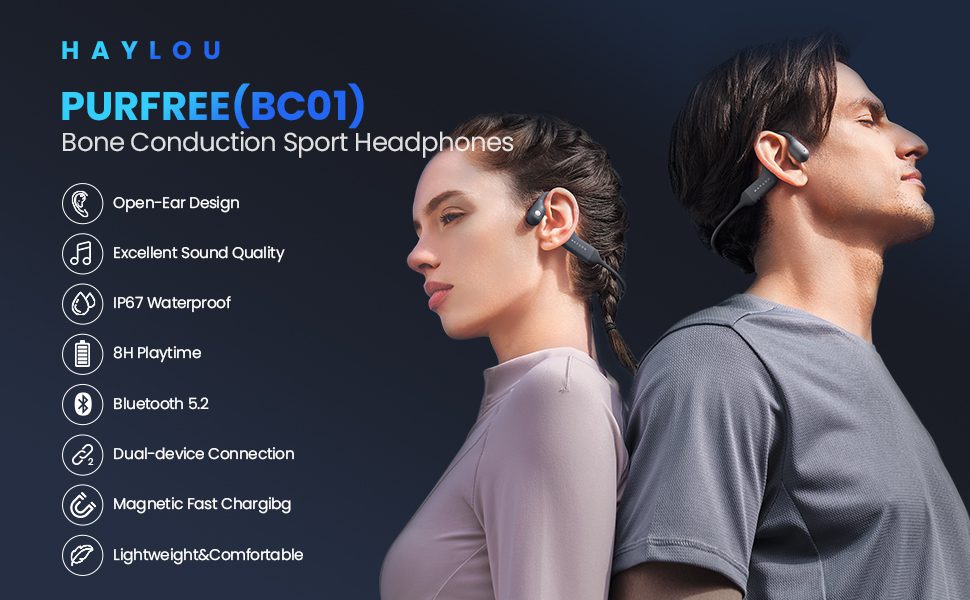 IP67 Waterproof Rated :Completely sweat and waterproof for workouts, fitness and running.(Not suitable for swimming.)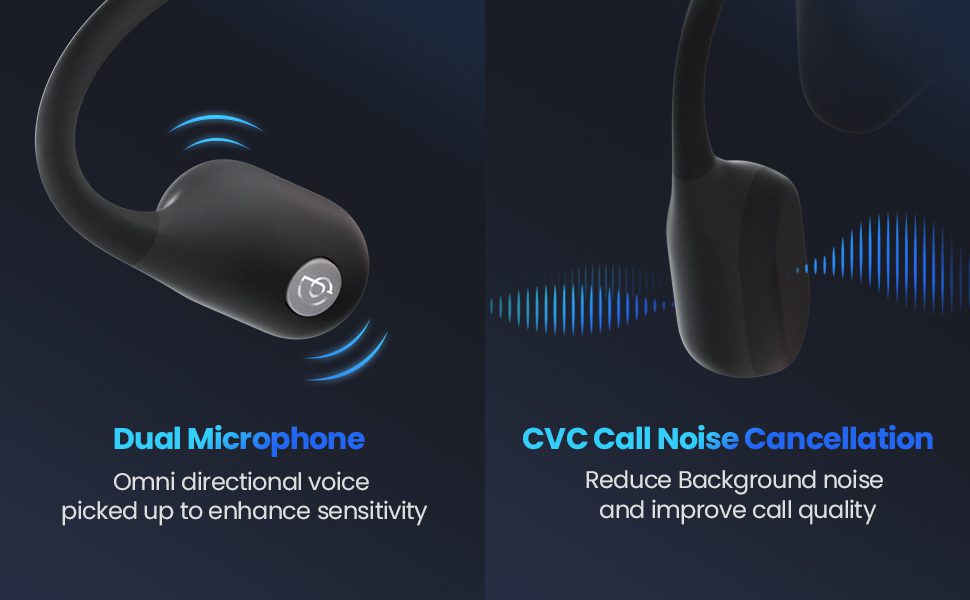 8 Hours of Music & Clear Calls : Enjoy eight continuous hours of music, calls and podcasts with our Bluetooth headphones. Haylou BC01 also features a 10-minute quick charge for up to 2 hours of battery life. (Magnetic Quick Charge)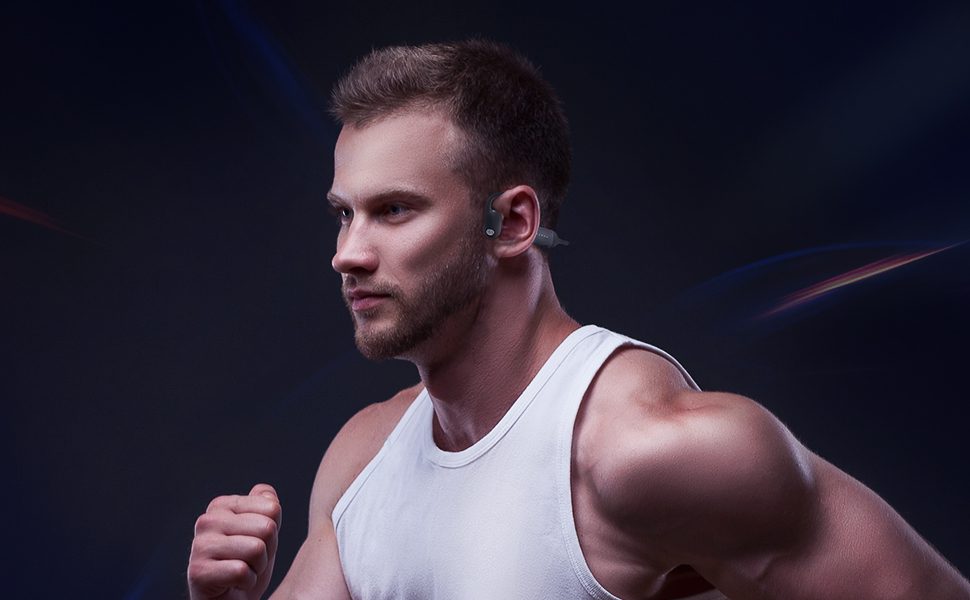 High Sound Quality : Bone conduction technology uses vibrations to transmit sound through your cheekbone directly to your inner ear for a premium audio experience.