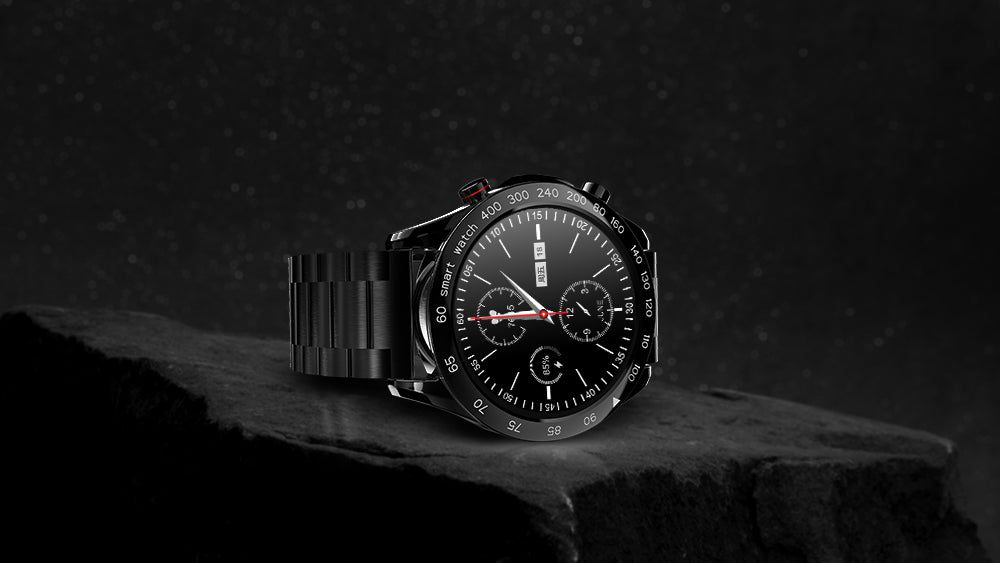 Sleep Monitoring Algorithm
Gen 2 TRUCOLOR DISPLAY of HiFuture's FutureGo PRO enhances the quality of the augmented viewing experience with better performance and efficiency.
HiFuture's FutureGo PRO is shaped with an exceptional stainless steel framework around the dial that projects an elegant look to the sight.
Water Resistant Technology
Futuristic And Chic, The Hifuture FutureGo PRO Is A Watch With 3atm Water-resistant Technology So You Can Dive Worry-free In The Pool. Smartwatch Compatibility Helps To Keep You Connected Underwater And Some Models Come With Gps Tracking Capabilities.
Durable Battery Life
HiFuture FutureGo PRO keeps your device active for around 20 days in one-time charging. It is one of the most liked features and helpful when you have a lengthy routine to conquer. With the power battery life, the user can explore different modes without concerning about battery drainage.
FutureGo PRO is designed with the purpose to improve human health and routine. The feature keeps track of your health and pokes you with real-time updates.
FutureGo PRO keep an eye on the oxygen saturation level in your blood through your wrist. The feature delivers 24*7 real-time updates and gives a red flag when your saturation level of blood is uncertain.
FutureGo PRO keeps track of your sleep cycle and encourages you to improve your routine. This in-built sleep monitor feature benefits to make improvisations on getting routine sleep which results to achieve good health.
24 Sport Modes To Choose From
Record Accurate And Real-time Movement Data And Physiological Indicators For You In The Exercise
Custom Dial & Rich UI
Rich And Exquisite Watch Face, Support Custom Dial, Change As You Like. Giving You A Different Experience Every Time When You Change UI
Information Sync
HiFuture FutureGo PRO helps you get timely app updates and never miss important calls. The information sync feature stores all data and gives timely reminders to set you on top of your routine tasks.