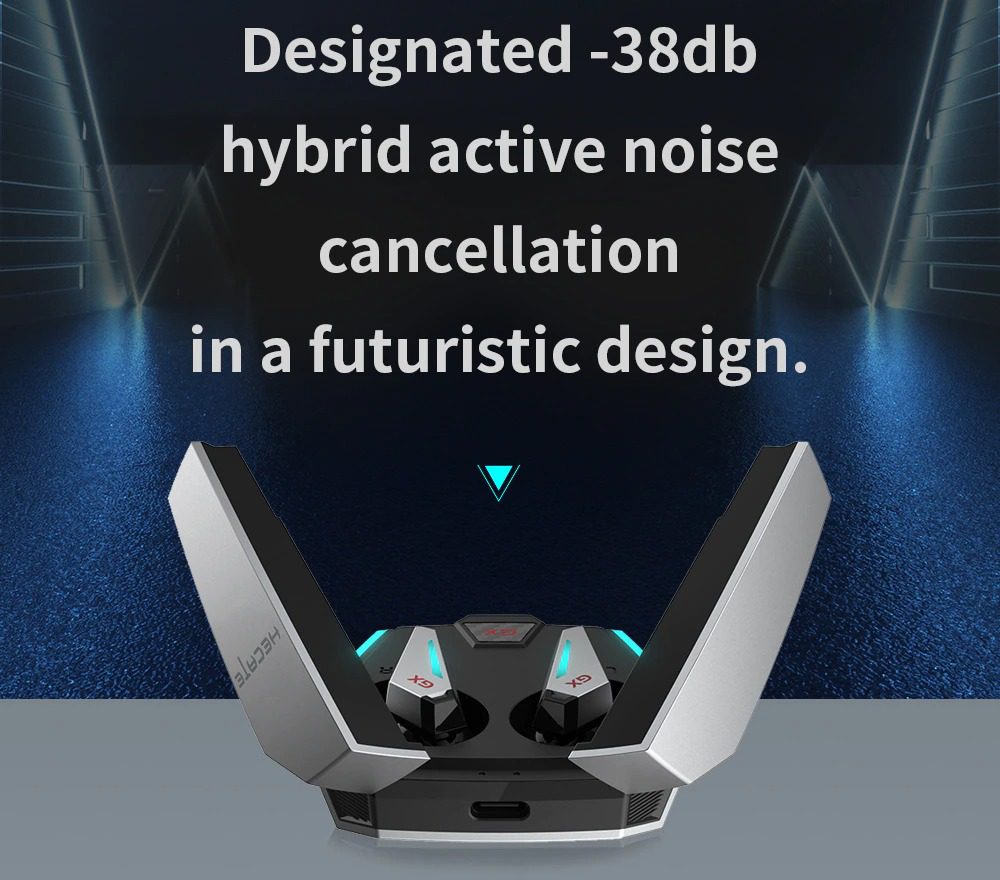 -38dB Deep Noise Cancellation
With hybrid Active Noise Cancellation, the four MICs detect noise inside and outside of the ear, and the moving coil units reverse sound waves to -38dB to counteract the noise.

Three different sized ear plugs
* 38dB noise cancellation depth is achieved with active and passive Noise
Cancellation technology working together.
Data provided by Edifier Acoustics Lab.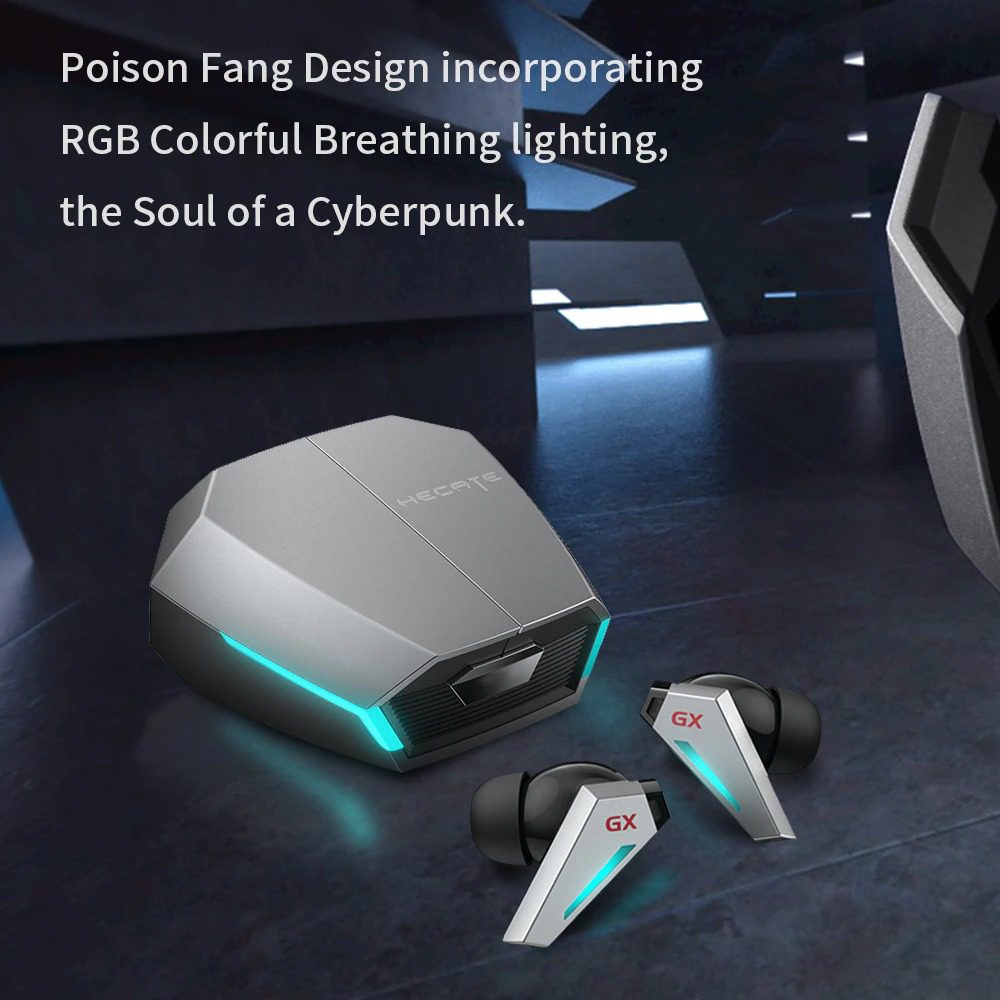 Superior Sound Quality
Edifier Acoustics Lab has calibrated the 8mm complex diaphragm unit. With the support of double high-definition decoding of AAC and LHDC and the flagship acoustic configuration, GX07 is always ready to produce superb sound.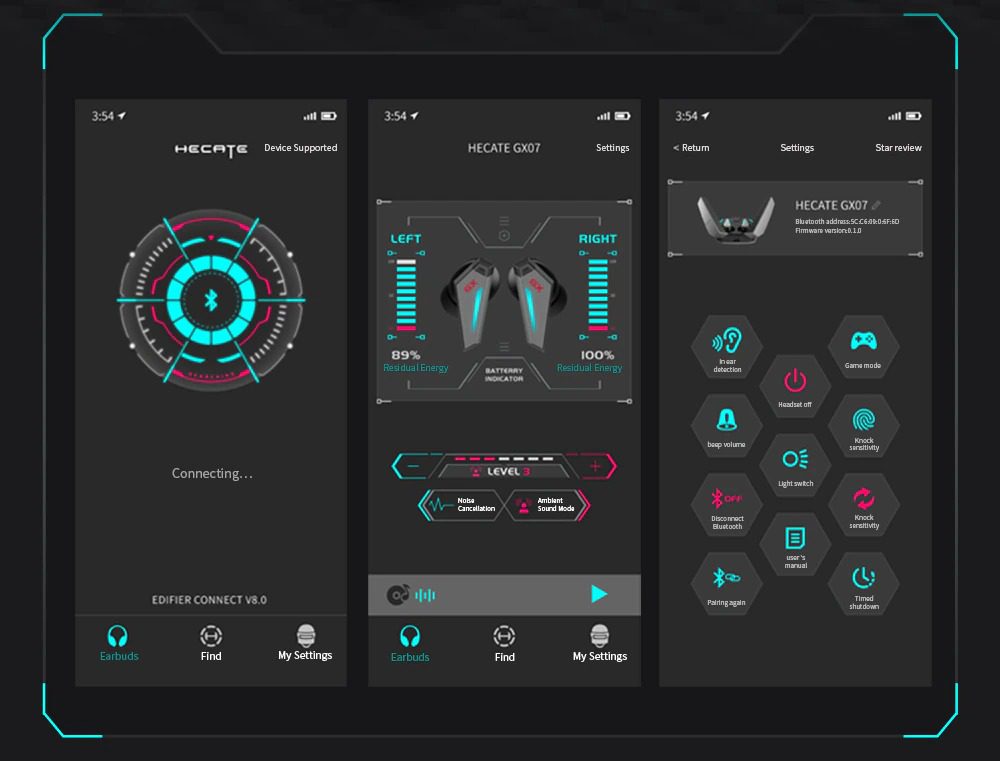 H+ Special Game Sound Effects 60ms Low Latency
Edifier Acoustics Lab precisely set the low latency of 60ms in order to meet the gamers requirements by optimizing gunfire and footsteps to make the game experience flow smoothly.
* Enhanced Sounds of Gunfire.
Enhanced Sounds of Footsteps.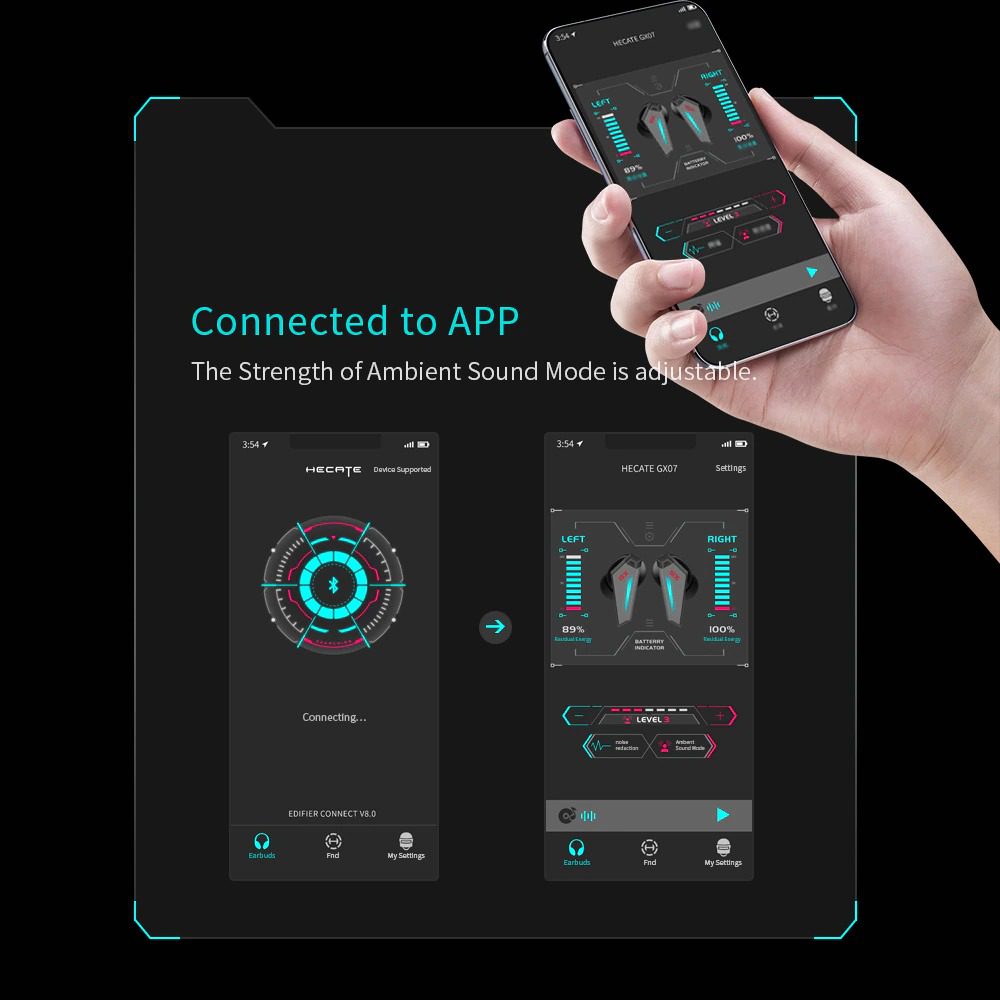 Gaming/Music Dual Mode
Meeting the needs of different entertainment.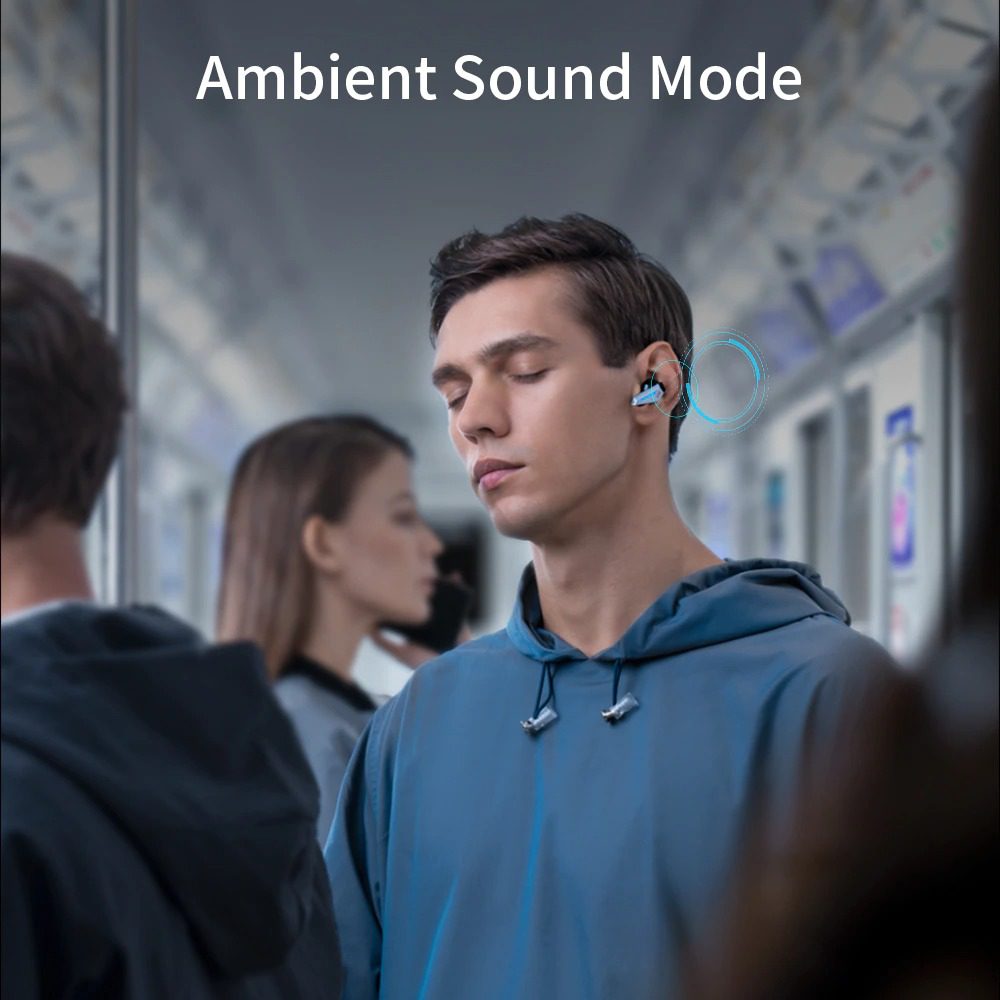 Ambient Sound Mode
Ambient sound mode can be switched by double clicking the left piece and adjusting through the APP, with easy switching between the game and real world.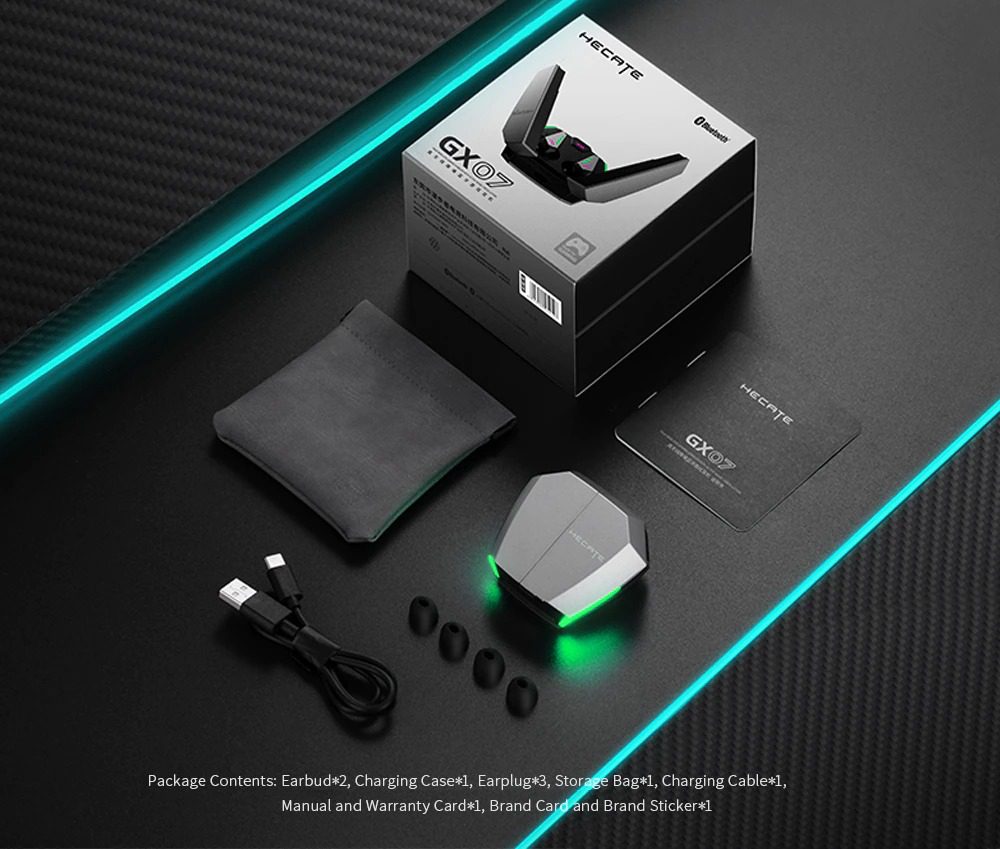 Dual MIC ENC
With four highly sensitive MICs and the precise beam algorithm, the ambient noise in different situations can be filtered to obtain a clearer and freer voice call.
Long Running Time and Quick Recharge
Earbuds and charging case adopt the quick charging technology. With Noise Cancellation off, the combined running time can be long as 26hrs and after 15minutes charging in the case, the earbuds can be used for 2hrs.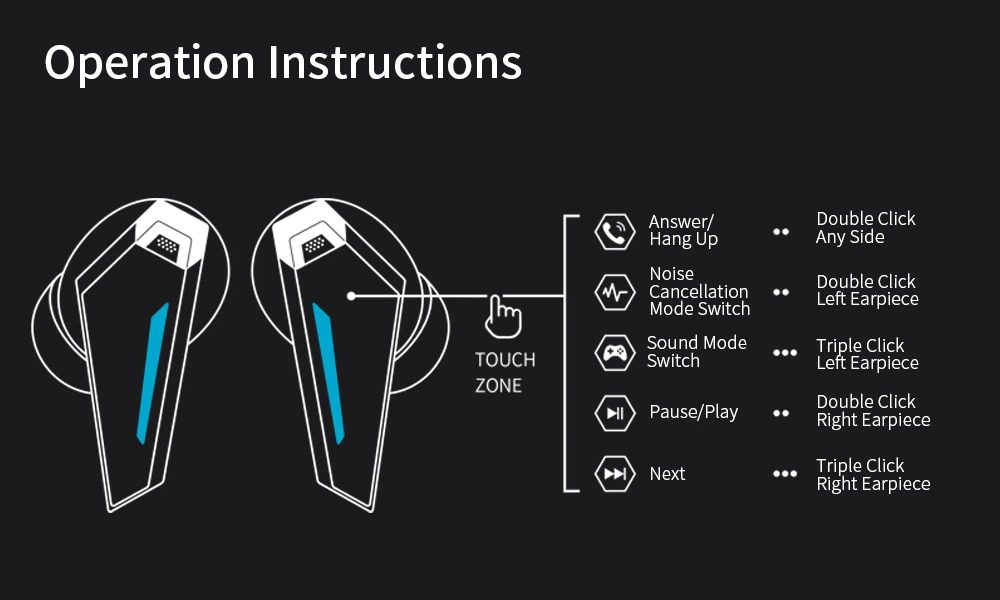 Connected to the Exclusive APP
Providing a better gaming experience via the exclusive Edifier Connect APP
In order to provide a better gaming experience, the in-ear detection setting is turned off as default; the earpiece needs to be double clicked to play music. If in-ear detection is required, please connect the APP to amend this function.
Poison Fang Design incorporating RGB Colorful Breathing lighting, the Soul of a Cyberpunk.
Operation Instruction