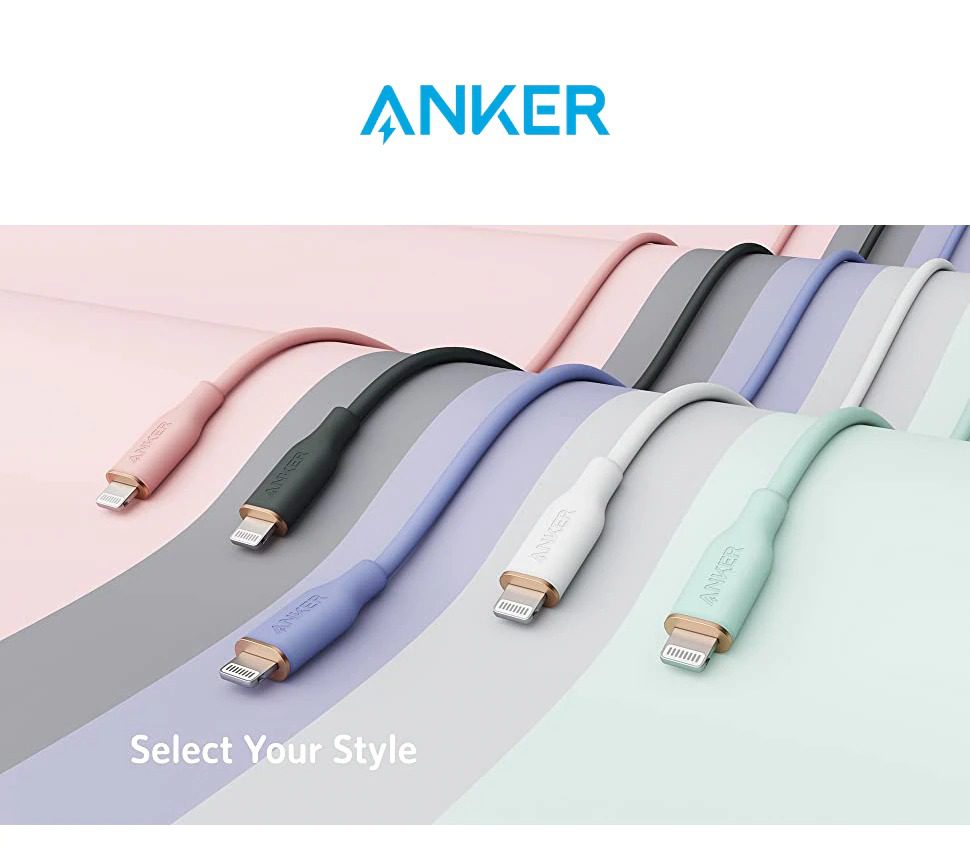 Soft to the Touch
You've never felt a cable like this before.
The silica gel finish feels remarkably soft between your fingers as
you plug PowerLine III Flow into your device.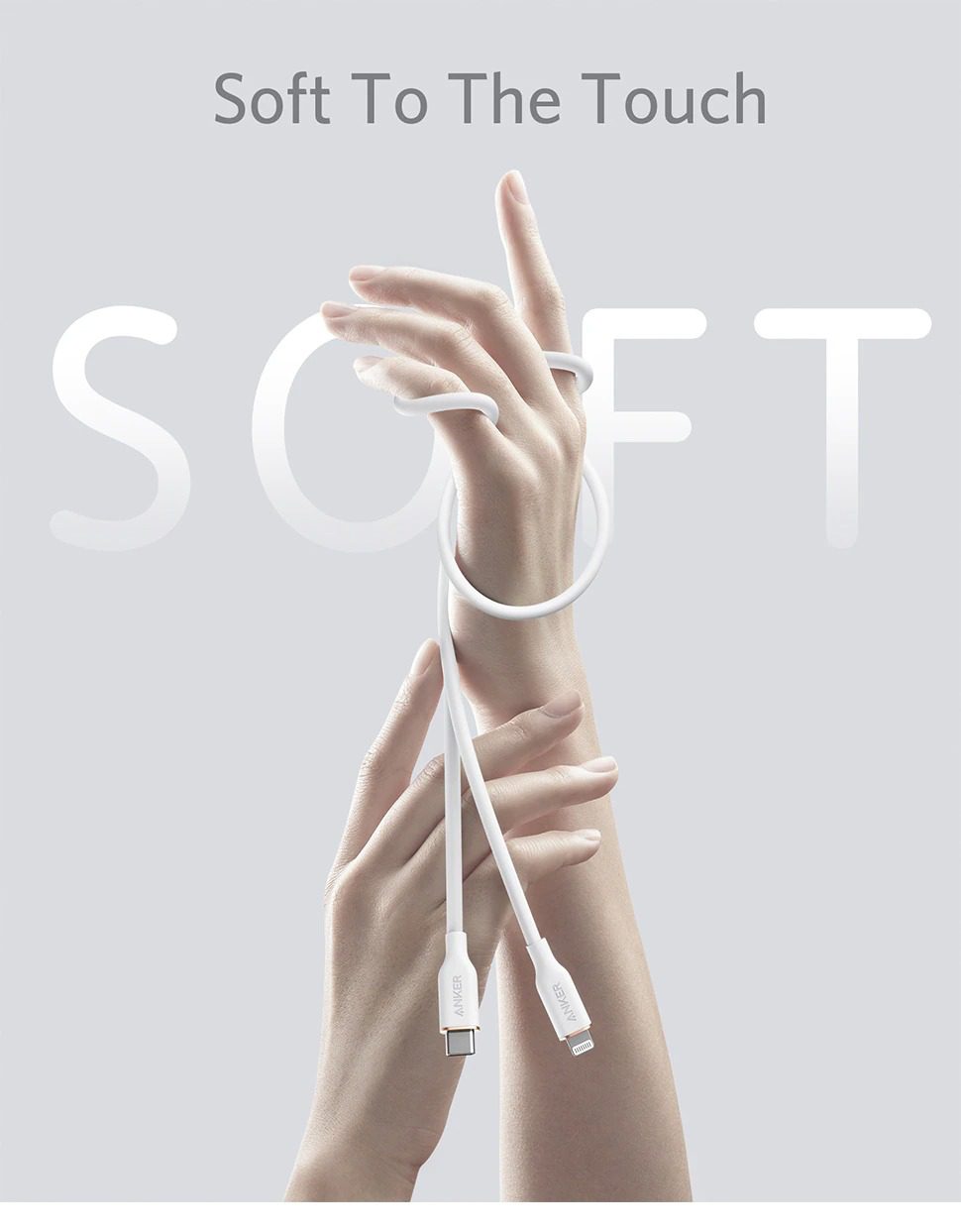 Bend It, Twist It, Flex It
Remains tangle-free even when stuffed into a bag or pocket,
or wrapped around a portable charger.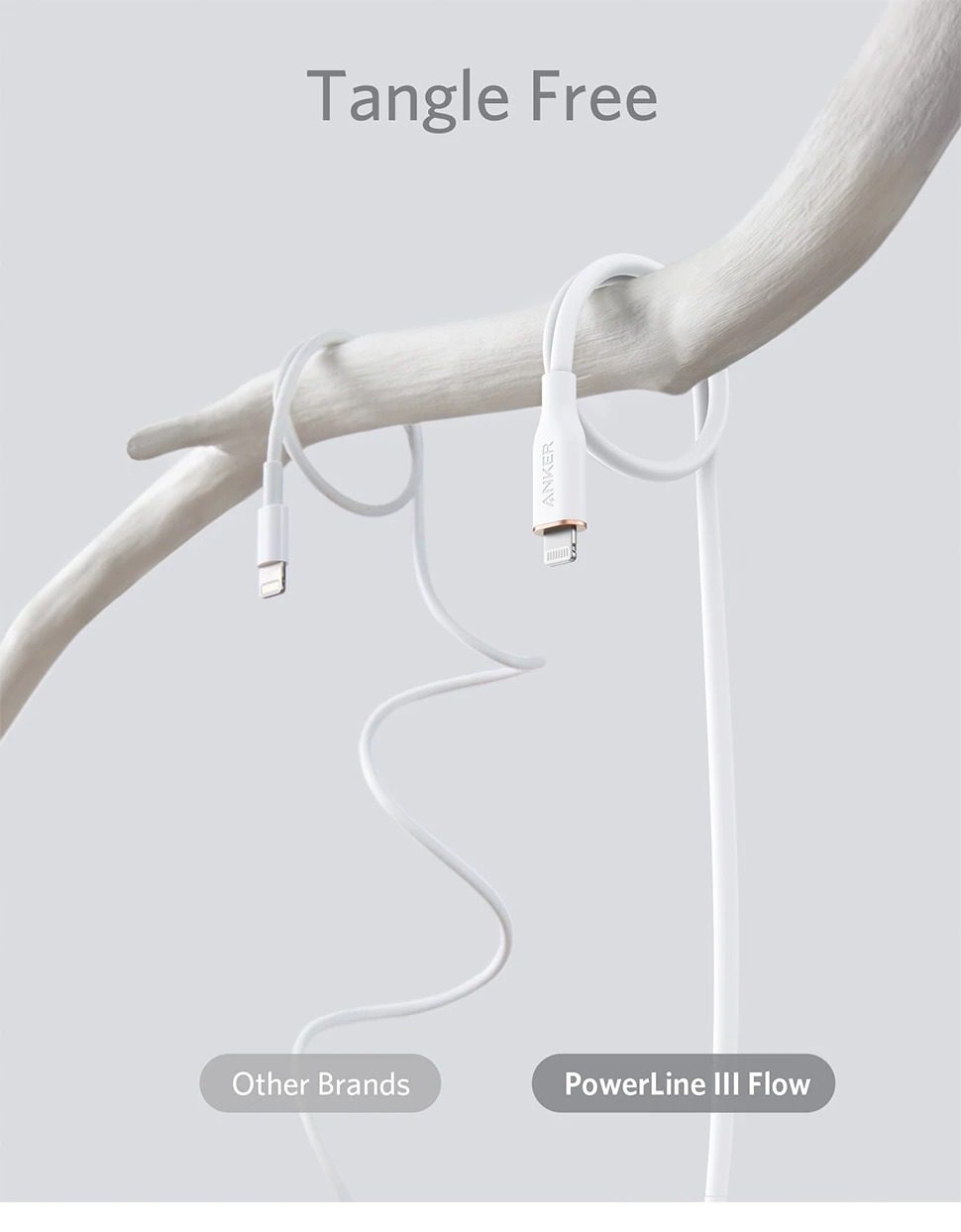 Super Strength
Our softest cable ever is also one of our strongest.
PowerLine III Flow has a 25,000-bend lifespan,
more than enough to handle the stresses and strain of charging on the go.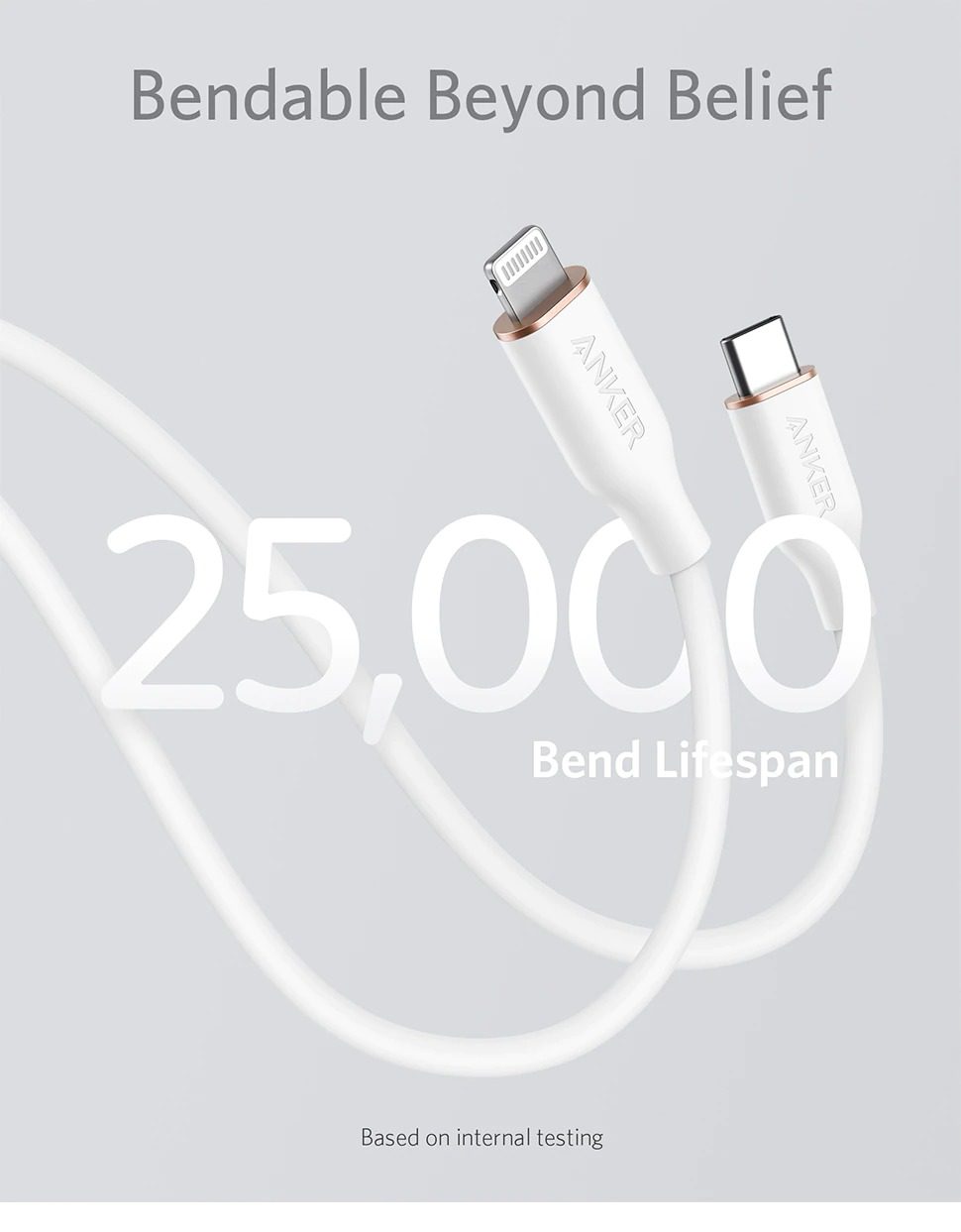 Keep it Tidy
Use the included silica gel tie to neatly coil up the
3 ft / 0.9 m cable for easy storage and to avoid tangling with other cables.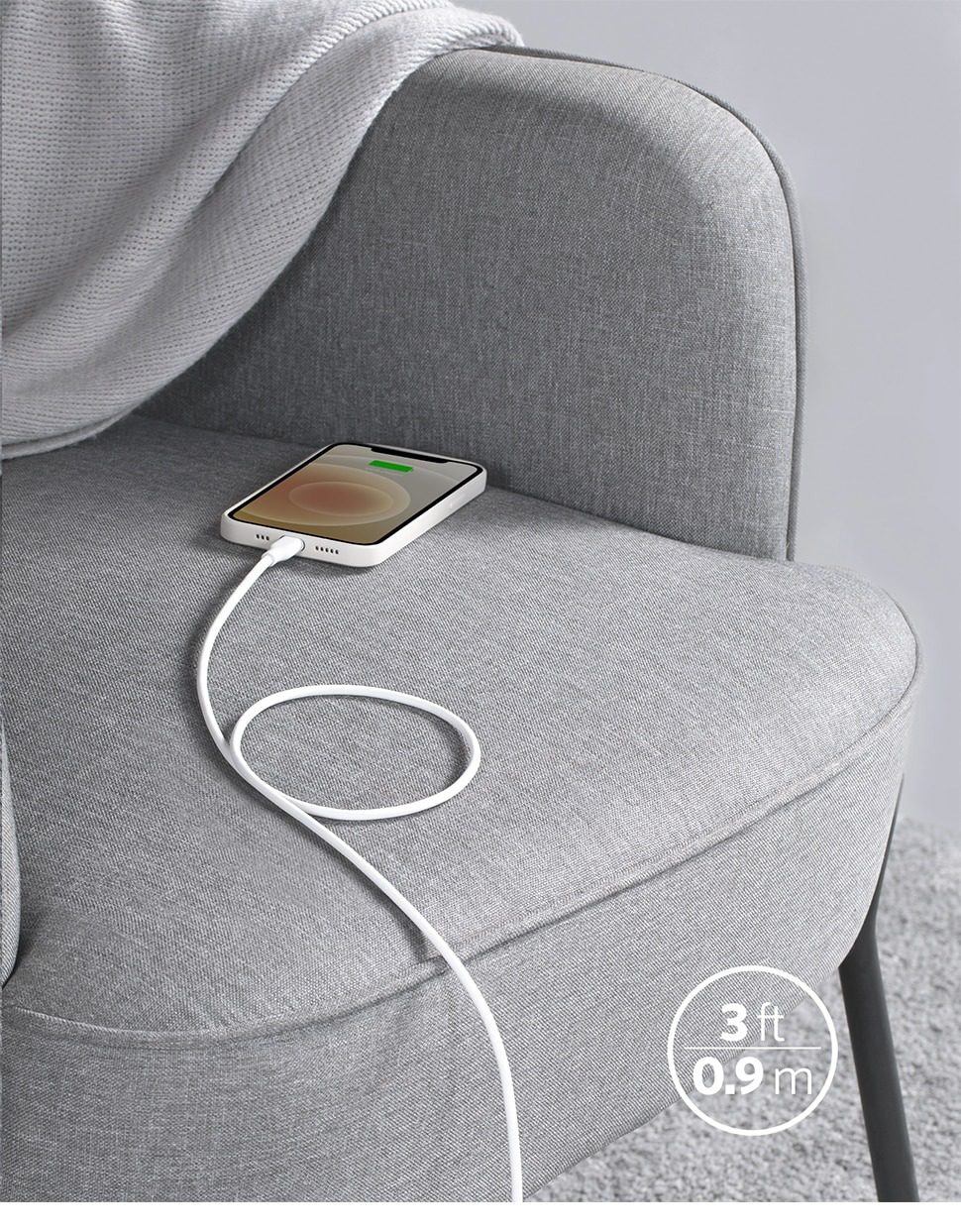 Lightning-Fast Charging
PowerLine III Flow is officially certified to offer the highest possible
performance for your devices.
It's also ready for high-speed charging when paired with
a Power Delivery charger.
Note: Charging data is based on using a 20W PD charger.